3 Fascinating Solutions to Doctors by EHR Software Usage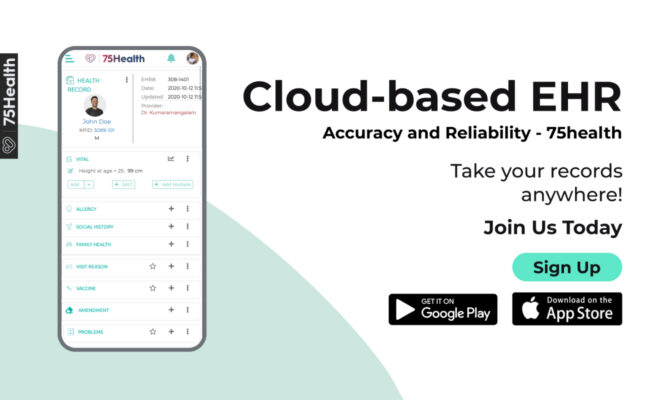 Electronic Health Record Software is created to ease the complicated work nature of doctors and medical professionals in accessing medical files with an encrypted click. When the patient ID is unified across all the available medical platforms then all the reports and medical data are regularly updated to EHR. The editing access is given to doctors and healthcare staff so the individual can alter.
Up-to-Date Information
Electronic Health Records Software gives an accurate and up-to-date medical record of a patient with complete history, diagnoses, medications, treatment plans, laboratory and test results, radiology images, allergies, and immunization dates.
EHR works on the digital platform and it has the potential to eliminate illegible handwriting where details and prescriptions are documented. Whenever it is necessary, they can review it.
It allows accurate medical codes and billing speed with a streamlined platform. Doctors can easily share patient information with authorized clinicians across multi-hospitals. Better care coordination gave improved patient outcomes.
Safer Care
It is more than a digital version of a paper medical record to support evidence-based tools to make decisions. Research has proved clinicians working with EHRs follow guidelines-based care.
Clinicians handling patients with paper records miss the opportunities to align with the guidelines whereas EHRs ensure guidelines to be flagged every time. In the same way, EHR Software reminders can track follow-up needs to improve patient health and quality scores.
It can reduce medical errors; it automatically alerts particular prescriptions which match with an existing medical history. By preventing these errors, EHR can improve risk mitigation. EHR Software is the best evidence-based practice with automated monitoring.
Enhance Security
Paper records can be left out or misplaced, whereas EHR Software supports unlimited storage of files, and access is given to authorized individuals. Additionally, GPs can access patient information even after the events of natural disasters.
Adapting EHR Software is an honest investment because its benefit generates shares in efficiency and productivity in the long-term run. It has shown a positive return on primary care practices, academic medical centers, and individual practices.
It saves time with centralizing chart management which allows doctors to see more patients. It synchronizes appointments, progress notes, coding procedures, claims management, and training.
Keys to be remembered
Reduce costs
Reporting tools
Quality measures
Effective communication
Patient Privacy
Read More at 75health
Source : https://electronichealthrecords75.blogspot.com/2021/07/3-fascinating-solutions-to-doctors-by.html