4 Outsourcing Benefits of Medical Billing Software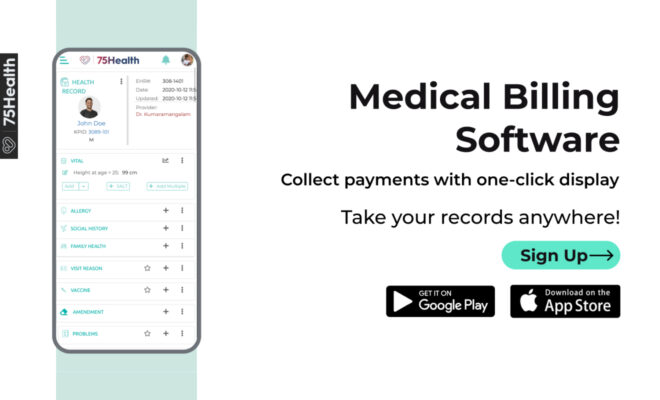 Medical Billing Software is no longer a foreign process and outsourcing turns out to be the main tool in the organization. Superior systems are used to scale the company economy and staff is trained with specialized knowledge. No wonder the reason why doctors prefer using Medical Billing Software to embrace modern technology benefits without involving coding knowledge.
Minimized Overhead Cost
Medical Billing Software minimizes the overall costs and the need of hiring qualified team, equipment, and software is no more required.
Saving even a small portion on large bills can be helpful to use that money in other important tasks like employee salaries, training, benefits, and hardware purchase.
Healthcare providers are looking for a SaaS model and web-based software gives options for flexible pricing models, customized features, amazing accuracy and claims submissions.
Accelerates Revenue
Staff can be assigned multiple tasks so the possibility of making errors while entering medical code is high. When Web-Based Medical Billing Software is used, it helps the organization to have regular cash flow and quicker collection.
Statements are generated in a clear format and friendly sharing options are enabled to bring easiness for usage.
Convenient payment access from mobile and web make personalized connect with patient and coverage limit and issues can be communicated easily.
Value-added Satisfaction
Medical professionals can focus exclusively on patient treatment as it is their only job, outsource billing process maximizes revenue. Companies taking care of billing services are sincere in their operation to have faster reimbursement.
Medical Billing Software updates medical codes at regular intervals and identifies errors quickly so denials are drastically reduced. Customer gets satisfaction in doctor's medical services and the ebills are managed effectively.
Matches Billing Compliance
Medical Billing Software follows the billing compliance with more dedication as it helps the organization to receive insurance claims fasters. Hospitals and clinics are following medical compliance precisely in the past 12 years so the possibility of unaccountable items are reduced and exact healthcare expenses are calculated.  
Matured organization aims to matches the compliance standard in all the processes and departments it owns. Any external and internal audit would be smooth and the management team can have easy days during the inspection and the advantages of receiving benefits from the government are high.
Keys to be remembered:-
Quick reimbursement from all insurance companies
Tracks claim status effectively with detailed reports
Provides tax benefits in following medical billing compliances  
Highly personalized, digital engagement
Read More at 75health
Source : https://medicalbillingsoftware75.blogspot.com/2021/07/4-outsourcing-benefits-of-medical.html