5 Recommendations for using My Health Record Software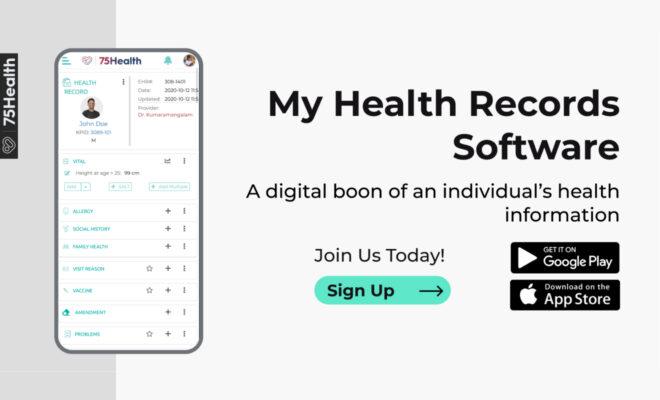 Today, people have plenty of sources to research and make a decision yet relying on a friend's recommendation is so strong. They consider relatable human advice as a key factor to make an action they require. No difference goes with the healthcare industry, doctors and medical experts are given new-age tools to improve their contribution to mankind. My Health Record Software is one such recommendation, where it serves as an online folder to save all your medical reports, documents, images, bills, etc. Digital advantage offers no paper usage and no special attention to maintain records safely.
Online Health Summary:
Patients can view all their health records anytime and anywhere. Healthcare providers and a patient can access health information from any internet-connected device as data is stored securely. Even if the patient migrates they can give authorized access in My Health Record Software to new providers in that region.
Record Personal Health:
Doctors and physicians usually give self-care tasks to improve health. Patients with multiple diseases and health-conscious do take the advice seriously and follow steps like 20 minutes of regular exercise – blood pressure & sugar check-ups. Daily progression in health is a clearer way to no medication life.
Lab and Radiology Reports:
Maintaining lab reports and radiology images is so tough over the years. We cannot give assurance of saving them in our home safely. Different levels of damage can destroy the paper records. The electronic documentation of these reports would maintain the quality over the decades and easily accessible.
Review Medications
It is not possible for us to remember the names of the medicine of the last before check-up with the doctor. My Health Record Software stores all the medicine names they have used with a proper timeline and who have suggested them to use.
Dosage level monitoring can help a doctor to predict the patients' natural acceptance of dosage limits and helps them to suggest the right dosage.
Immunizations Details
A general adult would have taken many immunizations from his childhood but could not remember the names and exact month and year. My Health Record Software records specific information of immunizations such as where, when, what purpose, who suggested, who manufactured, etc.
Care your loved ones with My Health Record Software. Children cannot maintain their paper records and certain adults neglect to be health-conscious. The smartest caretaker would record all health information for them and transfers it to them once they become mature enough to take care of themselves.
Read More at 75health
Source : https://myhealthrecordssoftware75.blogspot.com/2021/02/5-recommendations-for-using-my-health.html