8 Benefits of Medical Billing Software for Healthcare Management.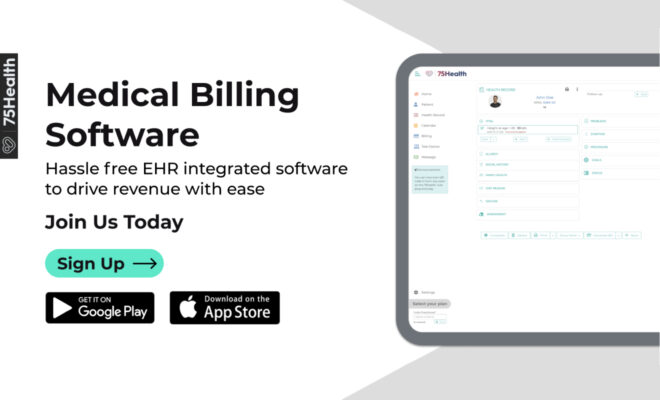 For medical experts, there is always something to learn to improve practice style whereas the current software and technologies are no different. It helps to run management operations more smoothly. Medical Billing Software has changed the entire billing process easily and conveniently. It greatly comforts hospital management to fasten reimbursement thus financial health of an organization is secured.
Healthcare organizations that are using electronic health records software must have Medical Billing Software on the premises to have better coordination with the system. Each patient will have separate digital records, no longer maintenance of paper filings and storage rooms is needed.
Medical Billing Software is designed to increase organizations' efficiency. Communication is made easy as data is exchanged safely between a patient portal and the front office cabin.
Patients and staff are not required to carry a thick stack of forms, the portability of files are so easy to claim the insurance compensation.
Any internet-connected devices can be used to see the bills under the patient profile. A lot of time and energy is saved for staff in handling the paperwork.
Medical Billing Software has many advantages; managing denied claims, re-submission, customized financial reports, appointment scheduling, and handling ICD and CPT codes.
When a patient books an appointment, front desk staff can quickly check insurance eligibility and ensure doctor time is used productively.
Patient medical documents and information are integrated into their profile so while billing services help staff to crosscheck services to avoid duplicate therapies and CPT code errors.
All medical practice needs constant revenue flow for long-term success. Adapting general billing applications doesn't make any contribution to the unique demands of healthcare service.
The claims of different insurance providers can be tracked. Medical Billing Software gives an exact status of all bills and the expected time for each approval is mentioned. Reconciliation is possible just before submission with an updated automation system.
Medical Billing Software assists different profiles of healthcare organizations through the integration of various electronic services. Tracking patient' online records and claims are possible within simple clicks and tailored performance reports can be generated.
Read More at 75health
Source : https://medicalbillingsoftware75.blogspot.com/2021/01/8-benefits-of-medical-billing-software.html