8 Reasons Why E-Prescribing Software Is Growing Rapidly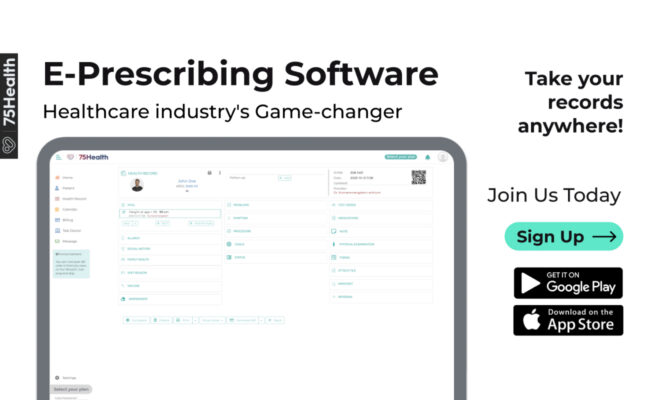 E-Prescribing Software is used by a lot of people across the globe, not because of the advanced technologies, but the extraordinary benefits it leaves to the doctors and patients. The U.S government created more strategies for hospitals to change medical practicing style accompanied with more safety and precision.  It allows the pharmacies to receive electronic prescriptions, dispense medicines and send bills to patient EHR.
Reduced Prescription Errors

The software prevents handwriting errors with legible digital fonts and gives physicians access to patient's history so the chances of wrongly using the drug are avoided.    

Clinical Decision Support

E-Prescribing Software eliminates the guesswork by filling the prescription with structured template and drop-down lists to select dose, direction, brand, and frequency. Multiple drugs are available in the marketplace in different strength ranges and forms.

Speeds Up

Doctors can see medication history with a simple click and manual efforts are not required. Drug-drug interactions are automatically filed with medical information and tracking can be managed efficiently by pulling 12-24 months of data from the medication history network.

Instant Notification

E-Prescribing Software gives complete information of the patient with allergic information so clinical alerts are showed in notification when doctors select new medicine name. Potential negative reactions are instantly calculated with advanced algorithms.    

Unlimited Storage

The tool saves all the prescriptions in an electronic platform and is structured in chronological order. So patients cannot say that they have lost prescriptions and filled them without leaving any space unfilled.  

Single workflow

It enables the providers to effortlessly send prescriptions to retail pharmacies for controlled substances in a workflow with efficient tools, supports regulation, and easy convenience for anytime access.

Refill Requests

Doctors can spend less time in the refill process and E-Prescribing gives tools to review and transmit refill authorizations in few seconds.
In emergency times, patients can collect medicines from anywhere through phone calls without any confirmation process for non-controlled substance medicine.

Easy Verification

All the process makes it easy to process insurance claims as E-Prescribing Software tools follow medication guidelines and gives more benefits to the patient. It shows the duration of a particular medication with details of a physician. Medical abbreviations can be misunderstood through paper charts as handwriting style differs. Adopting the workflow can save time and money, and leads to more productive hours.
Government and healthcare governing authorities would publish guidelines for specific diseases and conditions. Integrating them in E-Prescribing Software can prevent negative effects and suitable alternative medicines are auto-suggested based on the allergy and medication details.
Read More at 75health
Source : https://electronicprescribingsoftware75.blogspot.com/2021/07/8-reasons-why-e-prescribing-software-is.html