A Vaccine, Mid & Small Sized Clinics Need – Electronic Medical Records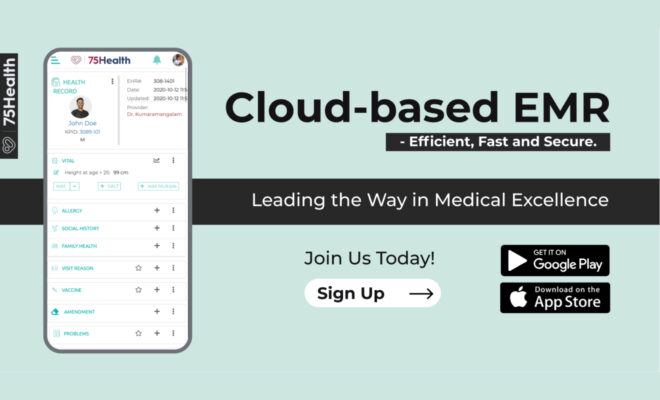 Whenever we step into a bigger hospital we can feel the easiness of instruction and support system. Do you think it's because of the large revenue they get or something else? Revenue doesn't matter when it comes to optimization, all we need is a proper system and tools. Today we have cutting-edge technology in the Healthcare industry to help mankind in better ways.
The Magical Tool
Web-Based Electronic Medical Records are the best way for small and medium-level healthcare centers. It needs an only internet connection, mobile and computer devices. No big cost is involved as mobile and portable devices are in affordable limit and internet availability is found everywhere.
Digital files operate with an integrated system handling the overall functions of the hospital. All these can be customized to control patient profile, online appointment booking, electronic prescription, drug substance calculation, front desk tools like patient admission, insurance eligibility, billing software, bed management, revenue status, uploading patient data, and so on.
Quick Handling
The electronic document gives all possibilities of sharing patient-centered information across various medical networks. Both patients and medical experts can feel confident in sharing medical data as they are encrypted strongly. Electronic Medical Record gives accurate reports so doctors can quickly access patients' medical history and take effective steps of your existing and new patients from other healthcare providers.
Enhanced Decision-Making Tools
Accurate medical information strengthens the healthcare management system it helps doctors and other medical specialists to discuss the patient's case in detail. Better decisions can be made in a shorter time. In a single window, comprehensive medical points are available so medical staffs understand the patient medical history and drug-errors and over-lapping of treatment can be reduced.
Electronic Medical Record should be made mandatory for all medical institutions – rehabilitation centers, nursing homes, clinics, health clinics, dispensaries, hospitals, and more. To group, the top benefits of employing EMR in daily practice are data accuracy, encrypted access control, data security, overall cost reduction, and appointment booking. Make the process simple with electronic files and control better patient care.
Read More at 75health
Source : https://electronicmedicalrecords75.blogspot.com/2021/03/a-vaccine-mid-small-sized-clinics-need.html