Centralised Electronic Medical Records Software Monitors COVID-19 Patients Health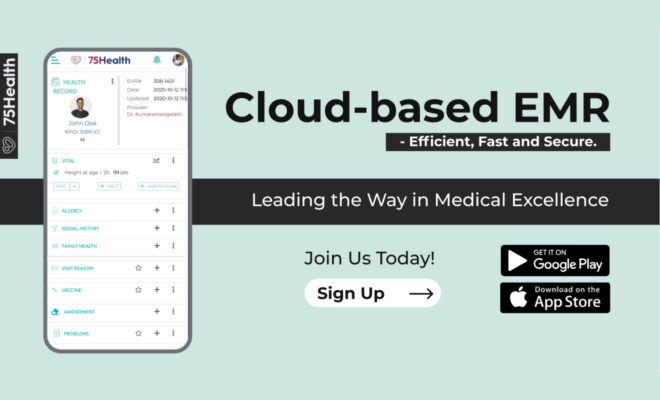 Global pandemic gave an unexpected shock to the healthcare industry and its innovation; new features are required to serve the people. Scientists and technology developers are focused to develop vaccines to serve dangerous issues even after this pandemic.
Centralized Electronic Medical Records Software monitors COVID-19 patients like how vaccines behave in their body, health insights, and side effect symptoms and signs, etc. EMR Software collects data from patients' profiles and analyses the results and finds which treatments are the best on a global level.
Electronic Medical Records Software is created to ease patients, doctors, and hospital management to maintain patients' medical records in electronic version. Cloud technology makes it easier to access information across various platforms. This remote accessing control helps medical professional across the globe to collect information officially from healthcare providers and submits the research report. Patients' information is not shared only collective data is shared for medical institutions.
Quick Interventions
Electronic Medical Records Software generates reports on different metrics and gives analyzed data. This can determine the health decline and the graph trajectory is displayed in the dashboard.
The possibility of centralizing data is far extended, medical researchers can analyze more COVID-19 patients and separate groups were categorized based on the risk involved like intensive care unit admitted, discharged, the death toll, and medication behavior.
EMR software facilitates the evaluation of tests, therapies, medication and sends the detailed report to global network and press release for public references. With this, healthcare professionals can confront the virus beyond bedside patients.
Immediate Priority
The significance of COVID-19 is very high because it costed a huge humanitarian crisis and affected more than six million people and 300 thousand people lost their life. This forced redesign of the tool used to increase the productivity of clinical staff and users are informed on ventilator availability and tips are given to manage self-quarantine.
EMR Software is a combination of advanced technology and portability features. It is built with a high understanding of people's knowledge by studying their internet and app usability behaviors. This industry cannot see any downtime or maintenance schedule because it could cost human lives. Cloud technology reads accurate data of medication and other treatments.
This coronavirus taught the importance of healthcare and how we are equipped with medical essentials either its hospital management or the right insurance product. Electronic Medical Records Software owns a separate section to learn about the disease and its behaviorism, patients can be empowered with the right knowledge and clinical seriousness is understood.
Read More at 75health
Source : https://electronicmedicalrecords75.blogspot.com/2021/06/centralised-electronic-medical-records.html