Centralized Record Keeping Care – My Health Record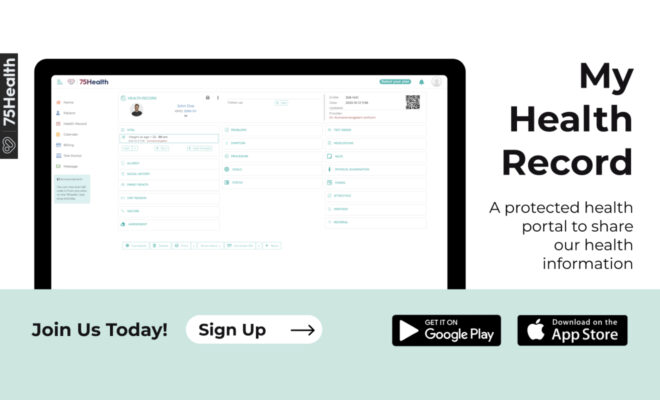 Centralized record-keeping care is not a final step in solving all the problems in the healthcare world but it is an evolving step. It fills the need of consumers and medical professionals. The biggest reason for resistance is setup cost where the previous generation has to buy computer gadgets and software licenses. Both of it requires high budget when we plan for organizational purpose. Cloud-based tools have changed everything with minimum cost for a monthly subscription.
The electronic tools have created a huge impact in the consumer world where it makes easy access to payments and account transfers. With My Health Record, patients can access their healthcare files and have full control over them.
Shifting Roles
My Health Record can own the record by shifting a patient from a passive to an active one. It gives the patients the required knowledge and data to take care of themselves with existing choice and control.
When managing records, it becomes necessary to compare with PHR as it has also eliminated fax machines and the physical filing process. When patients with serious health issues and people from childhood maintain My Health Record separately, they have complete medication history.
It contains health information of an individual and their family members' details like allergies, immunizations, medicines, and radiology images. All this information is available to access 24/7 from anywhere
Government oversight
Fragmentations of records are eliminated with My Health Record because a single healthcare organization maintains the records of individuals registered for the service.  Transparency is ensured to serve as a piece of evidence for law enforcement and bill claims.
Once My Health Record is activated only when patient logged in manually or health professional uploaded some clinically relevant information. Patients can actively set the privacy controls that they want to see personal records by assigning clinical codes.
My Health Record is created as a collaborating platform between consumers and health professionals where individuals can infer and interpret information. With this clinical decisions were made with statistical information and prepared advance care directives.
Secondary uses are not allowed because it uses the data for purely commercial purposes and insurers can access only records submitted not the information available in My Health Record. It is developed with policies and structures to protect public data securely. If a data breach is found in any service serve legal actions can be taken.
Read More at 75health
Source : https://myhealthrecordssoftware75.blogspot.com/2021/05/centralized-record-keeping-care-my.html