Computerized Clinical Decisions are supported by My Health Records.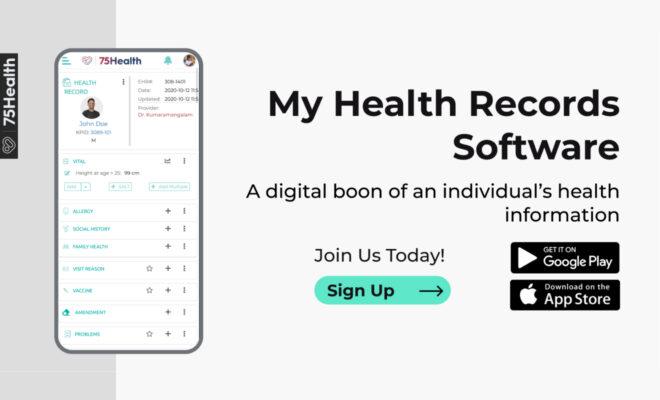 In the Healthcare industry, new technologies were invented to increase patient safety. The goal is to help patients with better outcomes and the money spent on healthcare is effectively used. Computerized clinical decisions are supported by My Health Records for accurate data management. It analyses the treatment process given to a patient and each outcome is measured. Being electronically controlled helps to give different insights for prior medication ordering, disease management, vaccination, and other regular medical details.
My Health Records is a secured digital space that contains all the health information. It can be accessed anytime and patients were given full control to add or remove data. This patient control record is directly linked with Electronic Health Record Software; it accepts only permissible limits. It's no replacement for other medical tracking tools but it improves the care planning and decision-making process.
Search Strategy
My Health Records is an on-screen tool designed to improve patient's adherence to health conditions for regular monitoring. It supports many other systems like billing or health record coding. The search strategy is a concept built with advanced algorithms to find a particular medical event from patient history and filed reports. It drags complete information of the file like date and time of generation, location and attended doctors and everything. For claim scrubbers, it serves as the best evidence towards approval.
It focuses on process improvements and clinical outcomes so it depends on the strength of the relationship between targets. For example, hemoglobin and blood pressure were kept constant, and surveyed many patients and found the proportion varies when inappropriate drugs were taken.
Video Consultations Involvement
Patient involvement with video consultation is highly favorable because it enables patients to check doctors through video conferences based on appointments. Chronically ill patients must regularly visit a doctor for their follow-ups, the summary and prescriptions are immediately sent to My Health Records. It contains all the data like appointment booking, video consultation summary, and upgrade in its current medical plan.
Doctors' involvement in video consultations has more possible benefits than telephone because the patient is visually checked, rapport building is easier, private space, narrowing mushroomed workload, and reimbursement.
Clinical decision support systems are embedded within My Health Records so it pop-up serious drug alerts to prompt patients before taking the mediation. This helps in optimizing drug orders and improves the documentation process for an easy med claim approval process. The usage has been increased by evaluating more systematic reviews and shows absolute improvements in care.
Read More at 75health
Source : https://myhealthrecordssoftware75.blogspot.com/2021/05/computerized-clinical-decisions-are.html