COVID-19 Created New Demands on My Health Record Software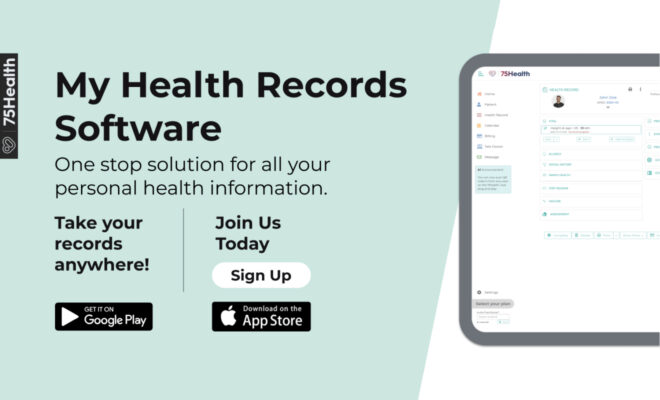 The global pandemic is making healthcare organizations to adapt medical facilities for sharing information effectively. COVID-19 created new demands on My Health Record Software as patients saw unprecedented challenges. Continuous data upload shapes the tool in a better way, once things normal a complete analysis report is generated. What features are used most, performance analysis, vulnerable areas, and additional space to work in the future?
My Health Record Software is an effective system to maintain our personal medical information in our control. We can assign beneficiary alerts by mentioning patient ID as senior patients must have a person to look after their health. COVID-19 Public Healthcare Agencies used MHR Software to gather information to supply the demand rising from a different location for oxygen supplies and bed management.
Digital Front Door – My Health Record Software
My Health Records Software is designed with a patient-centric view so medical information is available instantly through the dashboard system. Interoperability from various vendors is unified to know complete information of patients before admitting them for COVID-19 positive sign.
Cloud-based systems enable organizations to avoid installing new hardware, printer and software purchase, etc. patients can access My Health Record Software from their mobile phones. It reduces the investment burden for hospitals to expand the clinical centers so a smooth workflow is achieved across different buildings inside the hospital premises.
Integrating Telehealth – My Health Record Software
Onboarding new staff are given virtual training on how to use the software in the most effective way to control coronavirus outbreaks and nearest vaccination centers are showed as notification. Unified Patient ID collects vaccination certificate and automatically sets remainder alert for next vaccination date.
Patients can see fundamental information like insurance eligibility, treatment registration, and billing components. Telehealth features are integrated to contact a medical professional in a click, general healthcare questions can be posted in the community forum to get proper clinical answers.
Screening Capabilities – My Health Records
Patients with respiratory problems are advised to use home-monitoring devices to check oxygen levels. In case of reduced oxygen level, patients are given instruction immediately to manage healthcare conditions on their own, and simultaneously family members and medical professionals are informed.
My Health Record Software supports virtual consultations with third-party platforms (Microsoft Teams, Zoom, and Webex) and the recordings are stored on the cloud for anytime access. COVID-19 is a new challenge and an opportunity to find flaws in our existing healthcare system. We can improve My Heath Records Software further to adapt to working under all kinds of newly discovered viruses.
Read More at 75health
Source : https://myhealthrecordssoftware75.blogspot.com/2021/06/covid-19-created-new-demands-on-my.html