COVID-19 Has Increased the Usage of E-Prescribing Software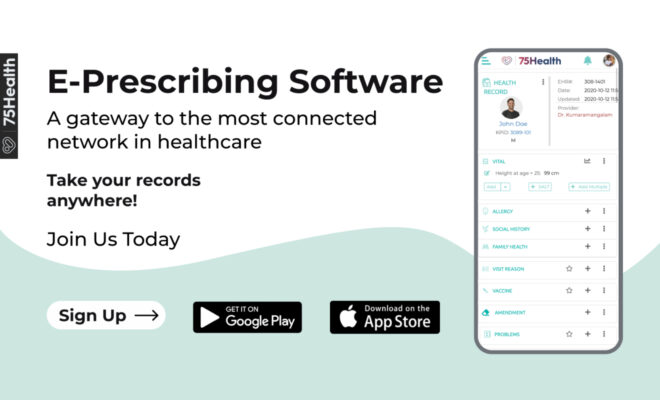 The world has been stunned by the new pandemic situation as the death rate is increasing day by day. COVID-19 has increased the usage of E-Prescribing Software because healthcare providers are considering it as an interoperability tool. The tool helps the management to understand patient needs, management performance, and transparency is maintained in statements and reports.  
This lockdown has created awareness among patients and healthcare organizations to record and track each prescription. E-Prescribing Software is an electronic generation of prescriptions from doctors' desk to patient EMR and pharmacy software directly. The medicines are distributed without any errors in the information. The electronic format makes the doctor access prescriptions anytime and better results are delivered.
Virtual Healthcare
COVID-19 pandemic created a spike in virtual healthcare as physical contact can transmit the disease. During the first month of the global pandemic, the growth of E-Prescribing Software has reached new heights.
Telehealth is a concept used widely in the lockdown because people want to meet doctors for their respective medical needs. It forced medical professionals to use e-prescribing software as their daily routine and patients were introduced into the world of virtual consulting and documenting.
Price Transparency
The business world and consumer world are looking for more transparency in the services they use and adapt. E-Prescribing Software is one such tool which shows detailed information of suggested medications, encountered clinical problem, doctors' information and claimed bill details.
The tool can also be called performance measurement software because the prescriptions are filed under a single user name and viewed in threaded format; so the software reads the improvement found between the follow-up appointments. This information is generated in a report format whenever the management requires it.
Authorized Benefits
E-Prescribing Software is selected by healthcare companies for one main reason, electronic prior authorizations. When special medicines and treatments were approved by doctors with special letters, bills are cleared in the first submission itself.
It is a real-time tool, the tools help the management to receive cost and coverage information in a short time. This makes the front-desk staff estimate the treatment cost and enhances workflow between various departments  
Communication Platform
E-Prescribing Software transmits COVID-19 diagnosed reports to public health agencies to isolate the person and provide the necessary care. The reports after quarantine also add values to patient medication history.
It is essential to have encrypted communication between two clinical organizations as it contains more sensitive and personal information. Healthcare systems and concerned healthcare organizations must have document source links across the nation so it brings all the new hospitals and local clinics into the national registry.
Read More at 75health
Source : https://electronicprescribingsoftware75.blogspot.com/2021/05/covid-19-has-increased-usage-of-e.html