COVID 19 Imposed Regulatory Change for Pharmacists to Use E Prescribing Software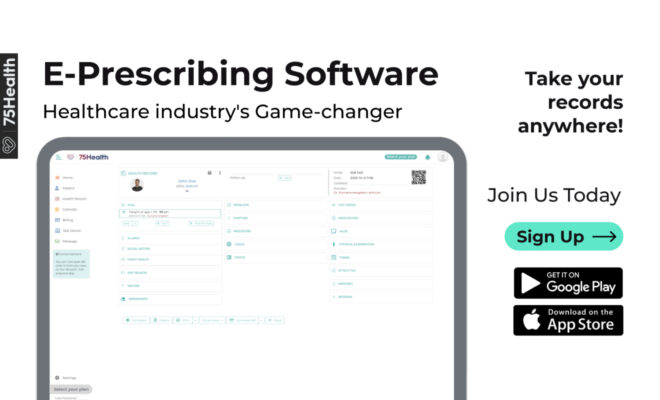 The Healthcare delivery system is one of the most important things required for global citizens right now. COVID-19 imposed regulatory change for pharmacists to use E-Prescribing Software. Medical Professionals and Public Health Association have released continuous notes to maintain social distancing and avoid physical touch. When patients visit pharmacies at the onset of the COVID-19 pandemic, they are requested to share medical prescriptions through the software. This has pushed the medical world further to adapt E-Prescribing Software in their medical practice.
Internationally, the regulation ensured safety and improved treatment quality to people. E-Prescribing Software increased the access for patients to see medical charts in a timely and effective manner. Most importantly, remote access and direct transmission from doctors' desks to pharmacies gained global attraction as there is no place for an error to happen. An effective tool can be submitted as evidence for any legal cases.
Event-Driven Pharmaceutical Care
After the outburst of coronavirus in December 2019, patients were frightened of adverse effects and started taking medicines suggested on Media. The most visited place of the pandemic is Pharmacy as it gives medication to all illnesses.
Certain pharmacies give medicines without prescription and certain demand medical charts through E-Prescribing Software for medicine distribution. Pharmacists take safety measures by recording this in patient's EHR so they can get an insurance claim.
The pharmacy department has adopted all the national guidelines and modified all the traditional medicine distribution ways to reduce physical contact. Especially, areas with more COVID-19 positive cases require continuous medicine delivery so fast-delivery systems were installed, once they receive orders through E-Prescribing Software, delivery starts.
Prescription validity is extended for more than 6 months so patient medical claim becomes more stable. Pharmacists are given power lawfully to use prescription multiple times based on the doctor's recommendation from E-Prescribing Software.  
Controlled drugs can be supplied to patients in an emergency without POM for a maximum of 5 days and later pharmacists should contact patient's regular doctors by viewing their PHR/EHR.
Based on the global situation, E-Prescribing Software gave its dynamic features to help patients' located in different isolation centres at the same time. It satisfies all the legal requirements regulated to compensate COVID medical bills of patients and the supply of each medicine is seamlessly recorded for future reference.  
Read More at 75health
Source : https://electronicprescribingsoftware75.blogspot.com/2021/05/covid-19-imposed-regulatory-change-for.html