Direct Information of Patients with Electronic Health Record Software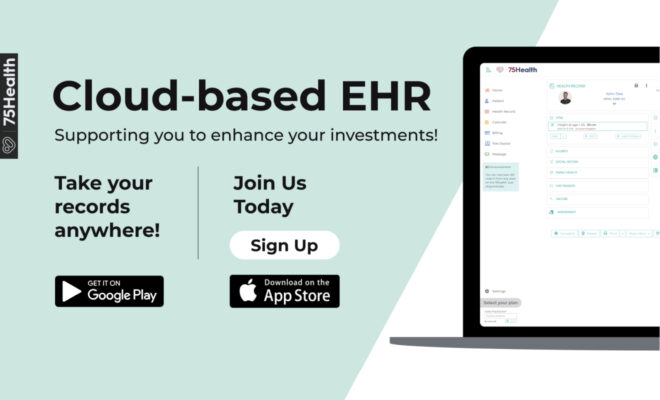 People have doubts about their current health status and discussing it with doctors is not possible when a caretaker is associated during the treatment. Medical event comes at a different time and seeking doctors is not possible anytime. Internet technology has created a huge impact on the healthcare industry; among them is Electronic Health Record Software.
Electronic Health Record Software is a patient-understandable digital version of medical charts. It contains all the medical data and easy to share documents reliably and quickly. At times, a patient needs complete medication history to discuss with medical experts located in various places. EHR support instant messaging feature with healthcare providers. Understandably defining health problems helps the doctor to tackle the case with easy instruction and short-time. Messaging platform is unified with multiple interactive elements and unfolds different services.
5 Reasons why Electronic Health Record Software is helping doctors and patients to have better communication:
Electronic Health Record Software is designed in such a way to integrate messages, treatment tasks, event remainders, lab tests, next follow-ups, medicine refills, and virtual consulting. All of the above-mentioned features are separate module takes more time and effort of doctors to explain detailed to patients but EHR makes it so simple and ease them towards more productivity.
Integration of multiple features in a single place regularly gives an updated report so consolidated reports can be generated anytime in Electronic Health Record Software. Solid evidence like bills, pathology reports, blood sugar, and pressure levels are attached to clear the insurance claim easily.
Expanded search enables the patient to find the required information more simply with the mouse-over feature. Unlike, paper records struggling between paper files to find just a single paper for a longer period is no more.
The messaging platform of Electronic Health Record Software is designed similar to threaded view so users can feel the same comfort as other platforms. This significantly reduces the learning curve of patients.
Hospitals are ready to adopt EHR system that ensures patients' safety, physician directly order medicines to pharmacies to minimize errors. Public health agencies can use electronic data to make accurate and timely information regarding disease outbreaks, doctors' initiative to control, and effective treatment.
When Electronic Health Record Software is employed properly, multiple layers of a healthcare organization are benefitted. Easy access to patient records makes the healthcare providers and its staff to improve the overall clinical process. The administration team benefits from an error-free billing system and stabilized revenue system is maintained.
Read More at 75health
Source : https://electronichealthrecords75.blogspot.com/2021/02/direct-information-of-patients-with.html