E-Prescribing Software Adoption Rate in Pharmacies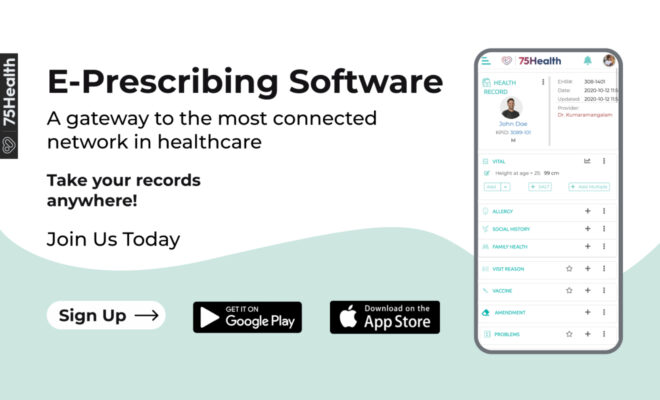 In the healthcare industry, E-Prescribing Software is a promising product as the functionalities are more advanced but the present uses very few. E-Prescribing Software adoption rate in pharmacies and clinics is increased to more than 80 percent of the overall population. The continuous increase in numbers shows the best interest of people using this software to maximize customer service excellence.
Healthcare organizations, nursery clinics, and pharmacies are linking E-Prescribing Software to Electronic Health Records systems, so patient data is collected to make advanced reports with different metrics. The benefits of E-Prescribing Software will flourish in various healthcare platforms as the interconnectedness strengthens the entire patient health data.
Big Benefits for Small Organisations
Cost flow is the most important concern for primary healthcare to adopt E-Prescribing Software. Office-based physicians have the advantage of managing their clinical time more effectively. Time is partially saved by keeping their updated records so time to collect additional data is reduced and no separate staffing is required.
To promote technology's transition into the healthcare industry, more functionality is used to improve the performance of each patient towards a health goal.
IT Tool Usage
Pharmacies are integrating E-Prescribing Software so patient medication history is accessed to avoid drug interactions. The diffusion of these technologies is still in its early stages. The feature enables the potential to improve outcomes and adherence to medication guidelines.
Increasing IT tool users have concerns like data privacy as certain information must be transmitted to third-party companies for insurance verification. Claim scrubbers ensure that even if one claim is approved then that patient's entire data is verified.
Refill management
The best way to have regular communication with patients is during the time of follow-ups and refill requests. Proper engagement with patients is made with regular time intervals so people are kept on track with treatments and minor results are monitored to overall health benefits.
Among 80% of incoming renewal requests in E-Prescribing Software, the majority are required to visit the doctors' desk to conduct a blood test to regulate their pressure and sugar level. Chronic patients were put into a dangerous situation if their monitoring is incomplete and when personal self-care tools are linked to the healthcare system, the entire health portfolio is benefitted.
Patient with multiple medications has a problem to remember their exact medication details and what outcomes they reached in a graph with last month recommendation. E-Prescribing Software optimizes the overall health administration of patient by calculating dosage intake level, avoiding possible drug-to-interaction scenarios, minimizes certain substance in an entire list so d.rug-levels are optimized to give a better quality of the car. With these benefits, the software adoption rate is increasing constantly in the pharmacy list.
Read More at 75health
Source : https://electronicprescribingsoftware75.blogspot.com/2021/04/e-prescribing-software-adoption-rate-in.html