EHR Software Is More than Healthcare Software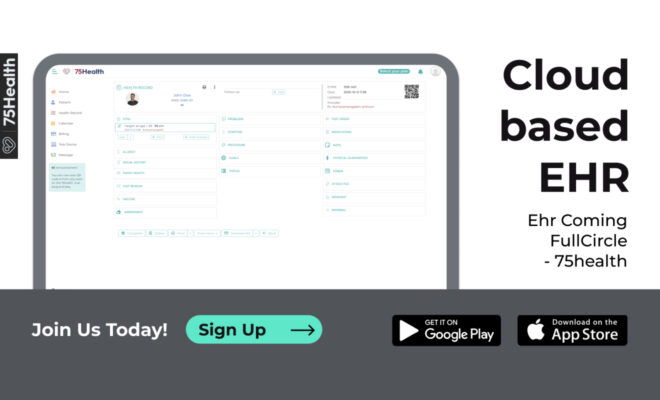 EHR Software is at the forefront of the modern healthcare system as it guides mankind towards a bright future. When organizations with the right experts prefer using Electronic Health Record Software then the fullest potential is achieved where more patients get benefitted from cost-cutting technologies. Software with the features of integration, accuracy, consistency, and timeliness makes it an effective tool and stands as the best learning system.
Maintaining health records in paper format is a complicated task that demands continuous effort, EHR Softwaretransformed into a simple task. It evolved as a data-driven system for supporting the clinical decision and improves the quality of care outcomes
Prepares the Future
When it comes to installing EHR Software, investment, and building a robust architecture for operations are necessary. The merging of cloud technology has eliminated traditional requirements and gave features and functions to the existing devices.
Regular updates aired to meet the expectation of clinical champions as designing team regularly take feedback in the profile and make thematic analysis to find which options doctors use a lot and what difficulties they face.
Administrative leaders are given effective training to handle Electronic Health Record Software in all situations to make the entire healthcare industry a most useful technology.
A long-term strategy is developed to coordinate business functions of various departments and streamlines the aggregated data into a central system. This helps the course designer prepare modules to teach students about the platform and knowledge base.
Benefits
The EHR Software is a key building block for the future healthcare industry with the following insights
Population representation with demographic details
Evidence-based reports
A static recording is improved by altering the data model and user interface of multiple departments
Consolidated data from multiple sources
Decisions are taken based on the clinician evaluations
The quality of data is trustable as it a process of multilayer research algorithms
The administration and management team depends completely on EHR Software reports because it is a hub of various healthcare services of a patient. It helps to construct reports for presentation, investigation, and resolve conflicts in medical and financial systems.    
Conclusion
Electronic Health Record Software does more than its purpose in a medical organization. It makes the workflow easy with instantaneous transmission and expands the clinical care benefits. The unstructured data are structured legibly, once the data is entered.
Read More at 75health
Source : https://electronichealthrecords75.blogspot.com/2021/06/ehr-software-is-more-than-healthcare.html