EHR Vendors Are Altering the Systems for COVID-19 Vaccines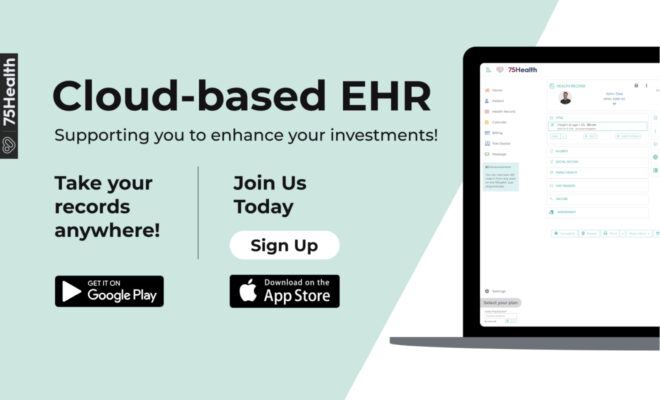 Electronic Health Record Software is considered a recordkeeping tool for patients with multiple diseases but COVID-19 has changed the situation as a public health maintenance tool. Electronic Health Records Software vendors are altering the systems for COVID-19 vaccines as it plays a major role in future clinical decisions of the patients. EHR Software records all the basic and minute medication details include, including allergy, symptoms, vaccinations, clinical disorders, etc. this helps the doctors to the full medical history of patients.
COVID-19 imposed serious developments in Electronic Health Record Software, so the healthcare industry started adopting no physical contact systems to avoid a further outbreak. Patients with positive cases are monitored in close observation and critical information is recorded correctly to help insurance claims.
The new vaccination data push the parties to get more benefits from the caregivers. EHR Vendors started virtual training to help medical professionals to use the new design and workflow changes.
Immunization Preparations
When vaccination was found, public health advisory boards collected patient list from EHR Software who got cured after isolation and they were in serious issue without proper immunization.
COVID Immunization Registry is added to Electronic Health Record Software so doctors can enter the vaccination details of the patient in it. When this is implemented at the mass level, the government can easily collect data of state population who are vaccinated and how many people are in need of it. It gives a clear report about the disease and each stage of the pandemic response.
Vaccine Administration
EHR vendors gave access to vaccine administration to have access to patient profiles to know the demographic details as it helps them to allocate community-wide vaccination campaigns.
Public Health Advisory boards release the vaccination date and location details on the internet so patients can check the details to get vaccinated. Code sets for COVID-19 are information to all hospitals, clinical centres, insurance companies, vaccination agencies, medical billing software companies, pharmacies, etc. to maintain records in a unified format.  
Special IT front teams are appointed to handle the monumental task of web traffic and awareness creation for all types of people using different platforms. Elderly people, mid-forties, adults, and youngsters get information from a newspaper, news broadcast, and social media campaigns respectively
Even, adverse effects of vaccination are tracked to know medication details at a molecular level. Doctors are given different workflow charts to handle cases group-wise. Inventory details of vaccination are tracked on an hourly basis to place further orders with appropriate agencies.
The entire vaccine administration runs on a cloud-based platform to have instant access and communication with various doctors and agencies at the same time. Electronic Health Record Software gives instant access so that unnecessary travel and expenses are reduced by constant monitoring of the risk dashboard.
Read More at 75health
Source : https://electronichealthrecords75.blogspot.com/2021/05/ehr-vendors-are-altering-systems-for.html