Electronic Health Record Software Gives More Accurate Patient Information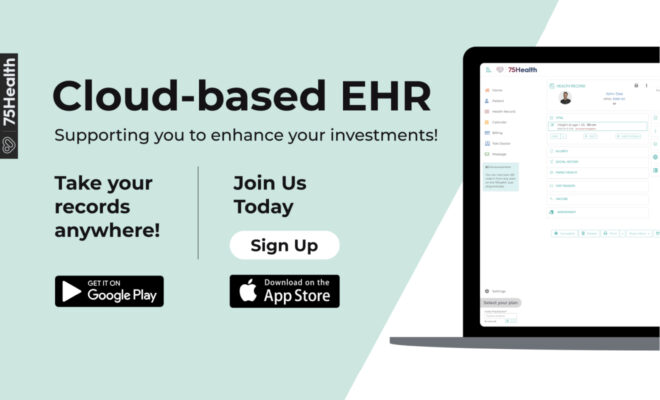 Medical organizations can serve patients in a better way if they were given accurate information. Being accurate with data can make a medical expert be organized of patient's medical history, previous complications, current status, and how likely reacts to a treatment. With this handy information, patients can be treated very quickly.
Electronic Health Record Software is a comprehensive medical chart of a patient in digital form. Patient records are updated immediately from the doctors' desk and support data collection from all other medical interfaces.
Reduced Follow-ups
Electronic Health Record Software allows the medical practitioners to collect data digitally and new medical charts and other forms are uploaded exactly. When all the medication details are available, then a doctor can decide whether a patient needs any hospital visit or just a prescription refill is enough.
Digital Records
We have seen a hospital environment filled with a lot of reports, bills, and test results. It's so common that all medical facilities would generate a large amount of data every day. Storing these data in paper format is very tough and the best way is to digitize the records. When healthcare data is managed electronically, operations are streamlined and patients get better care.
Healthcare organizations are using Electronic Health Record Software to locate, access, and retrieve clinical data easier than ever before.
Treatment Effectiveness
In Electronic Health Record Software, treatment plans are described in a clear and understandable format. It contains what medication a patient has taken, which doctor attended the patient during hospitalization, what dosage level the patient's body responds quickly, what medication type is best, what food and drug allergy creates an adverse effect, what treatment plan the doctor suggested, etc. When all this information is provided doctors can make better decisions to overall healthcare quality.
Improves Preventive Care
Preventative care is a medical service provided by Electronic Health Record Software that enables a patient to be prepared for chronic disease and avoid health emergencies. The idea of preventive care is to make people healthy.
Heart disease is mainly caused by poor nutrition and obesity. When the first encounter is found in health condition, a proper diet plan can be suggested and regular follow-ups can be tracked to maintain health standards.
Electronic Health Record Software gives accurate data to improve daily practices, thus overall service quality in treatment, service, patient handling, document access, insurance claim, and everything is improved. When medical data is accurate, it can be used for health analysis, and comparisons between different metrics can be made to find the best solution.
Read More at 75health
Source : https://electronichealthrecords75.blogspot.com/2021/03/electronic-health-record-software-gives.html