Electronic Medical Record Improves the Quality of Treatment Care.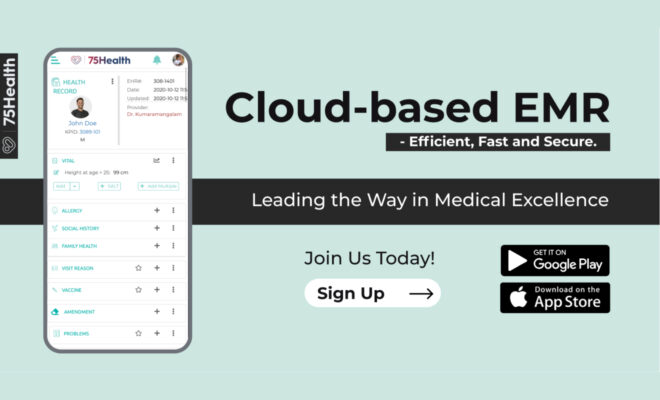 The modern world has changed people's understanding of medical terms. Unlike the past generation, we have greater accessibility to all fields. This makes any man become an expert in any desired field. Investigation on patient health profile can bring more options and makes the patient have extended health. Electronic Medical Record Software improves the quality of treatment care as it displays all the things a doctor should know about them in detail.
Electronic Medical Record Software is a good source of health information acknowledged by medical professionals. It has a positive effect on patient care and improves the complex need for chronic disease. It is a transformative tool changing the practicing style of doctors and medical staff. It increases the overall performance and efficiencies.
Better informed
Electronic Medical Record Software uniquely provides data with a graphical representation that is not possible in last-generation medical charts. Certain data like weight, blood pressure, sugar, cholesterol are regularly measured to find health lag in the patient profile.
Chronic disease can be managed by treatment goals. EMR software shows prevention strategies and screen monitoring to control the sudden spikes and downfalls. Laboratory results are directly collected and basic knowledge can be retrieved from the base. The tool tracks drug interaction, body mass index calculator, alcohol and smoking level in the blood; it influences the treatment plan and increases the clinical outcome of a patient.
The structured EMR data shows the drug repurposing signals when patients with the deadly disease are treated with certain medicines and their impacts are measured.
Improved Relationships
Chart summaries, medical notes, and consultation letter templates provide consultants and various team members with legible, structured information. The prescriptions are in a clear and structured format, which reduces medical errors in prescribing.
Electronic Medical Record Software has a collection of templates for various purposes such as clinical summaries, consultation letters, and prescriptions. It reduces human errors when information is structured with proper data and appointment details. Patients were given a separate portal to log in and download information whatever they wanted.
Smooth Workflow
The benefits of Electronic Medical Record Software have eased the physician's problem by interconnecting multiple services in a single window. This feature saves the time and labour work of a lot of people and the desired outcome can be achieved in few clicks.
A specific medical event can be found from comprehensive patient history, this saves more time for physicians to redirect their productive time to attend to more patients.
Electronic Medical Record Software improves the professional life of medical professionals by reducing the searching and sorting time to find the right medical chart. Prescriptions, radiology images, blood tests, and appointment schedules can be managed and accessed with more security.
Read More at 75health
Source : https://electronicmedicalrecords75.blogspot.com/2021/05/electronic-medical-record-improves.html