Electronic Medical Records Software Helps Smooth Healthcare Practices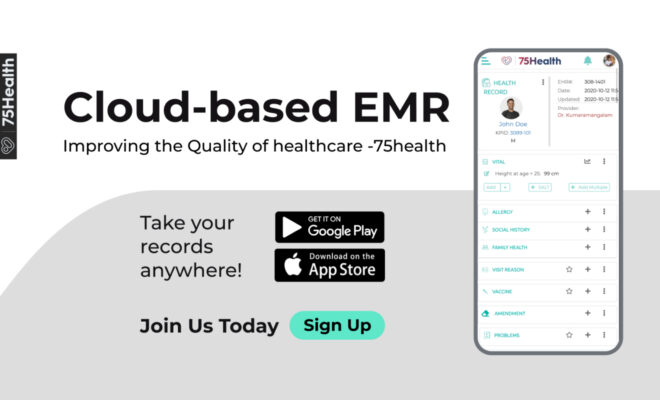 Paper records suffer from longevity, how hard you try to keep records safe it's not possible. Either it gets damaged or lost; an employee sitting near document storage space can spill his drink or can misplace a document from there. Electronic Medical Records Software (EMR) solves the old-age need of backing up all the medical records for a longer period and portability is easy to share files from one place to another. It helps to create, store, and update all health records of a patient in a digital space.
What makes Electronic Medical Records Software so special to smooth healthcare practices?
Electronic Medical Records Software helps every aspect of the patient in the healthcare general practices. Starting from patient records to billing, all prescription details are stored perfectly.
The software allows patients to contact the clinic directly, booking appointments is so easy with few clicks. Front desk staffs are alerted once a patient books doctor time and prior arrangements can be made. Necessary forms can be filled from their mobile phone that illustrates the reason for the visit.
A well-treated Patient is a sign of a doctor's excellence. Electronic Medical Records Software has a wide range of data to consider personal statics, lab results, radiographs, and allergies information.
EMR software gives quick access to patients' medical history so doctors can make effective decisions to improve chronic health conditions.
Only healthcare providers have control access to EMR Software, also, more features increase the scope and ability to integrate with other healthcare software packages.
Electronic Medical Records Software provides customized clinical reports because all the important metrics are visible in the dashboard. The patient portal helps electronic check-in and serves as evidence to mark out insurance appointments.
This software optimizes the healthcare system as an effective one as it streamlines various departments like doctors, management, and finance platform.
Electronic Medical Records Software is multiple purpose platform built specifically for therapists. It records the bills, charts, and images. It helps management staff to properly enter each treatment code and error can be eliminated.
Read More at 75health
Source : https://electronicmedicalrecords75.blogspot.com/2021/02/electronic-medical-records-software.html