Electronic Prescribing Software Supports Quality and Safety in the Primary Care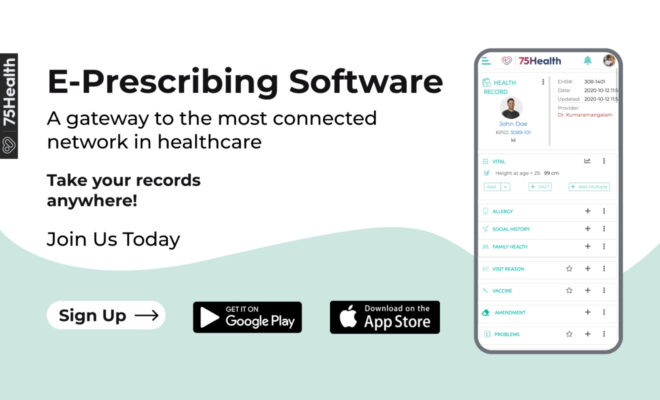 Technology is the main element in all industries as it elevates human possibilities and the same goes in the healthcare industry also. When the right technology tools are selected; Electronic Prescribing Software supports quality and safety in primary care, hospitals have increased efficiencies, medicine quality, and reduced overhead costs.
Electronic Prescribing Software is invented to upgrade the traditional drug prescription model into electronic files. When advanced algorithms are integrated into typographical predictions, medicines names are entered correctly so medical errors are reduced than paper prescriptions. Doctors create a clinical summary of the patient's recent visit with the prescription and this is directly stored in Electronic Health Record.
Clinical Summary
Electronic Prescribing Software can store and read medical data of patients from the series of stored prescriptions. Each time when a patient visits the hospital, the doctor treats them and they should write a clinical summary for each patient with improvement and the health changes in it.
For future reference, the clinical summary is prepared in a legible format so medication safety is improved. This legibility helps the medical staff to understand the situation in a better way because complete patient information is analyzed.
Written Submissions VS Electronic Submission
The usage of Electronic Prescribing Software is increasingly being used in primary care and hospitals because of electronic submissions
Using quality medicines shows effective care because the patients' drug allergy is compared for each newly suggested medicine. This supports patient safety and government standards for medication are followed so insurance claims are accepted immediately.
Electronic submissions show predictable impact on four different domains such as patient safety, quality of care, doctor's usefulness, and patient utility. It gives rapid access to facts, and figures and insights were generated to support clinical decisions.
The record-keeping of health information is changing from paper-based to computerized processes so reports of pathology, radiology, and administration desk all are directly linked to electronic prescribing software. This saves traveling time and comprehends medical history on a single page.
The majority of countries are accepting computerized prescribing from primary care itself. When smaller clinics start utilizing healthcare IT tools for the benefit of government incentives, it indirectly promotes Electronic Prescribing Software usage from the healthcare roots. It requires minimum hardware and no technical support, so cloud-based software works with multiple integrations leads to productive work practices.
Read More at 75health
Source : https://electronicprescribingsoftware75.blogspot.com/2021/04/electronic-prescribing-software.html