Empowering the Health of Elderly People with E-Prescribing Software.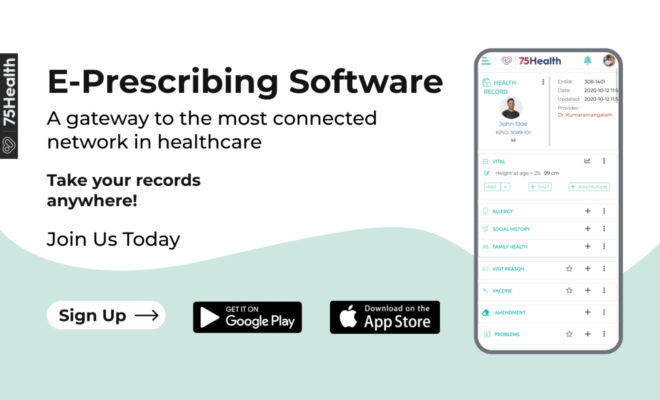 In the past few decades alone, technological growth has captured every field we know. E-Prescribing Software is one such advancement and it creates hope for elderly people. Age is not a constant number it increases with years and multiples more medication. Older adults suffer from certain diseases like eyesight, memory loss, heart and chronic lung disease, osteoarthritis, diabetes, etc. They see it as a daunting process to travel and fetch the right medicines. Do elderly people have easy access to pharmacies?
Modern technology has shaped all-age group individuals to reach endless possibilities. E-Prescribing Software is helping more people who live in residential aged care. It is a cloud-based electronic prescribing platform where medical experts can direct their medication details to a local pharmacy network to provide medicines at a faster speed. Aged people take more time to read, see, and walk and holds more risk in making human error by misunderstanding manuals. All these can be avoided with this end-to-end encrypted platform.
With E-Prescribing Software, the safety and efficiency of medication can be improved. The chances of losing the medication chart are no more as every medical visit and its chart are attached to the software immediately. Even people can order medicines from their respective places and the chance of skipping monthly orders reduces as it holds special remainder to get notified in advance.
Medication Lapse
One powerful value is; if patients neglect their medication or therapist treatment it can be easily found from the health records. By analyzing their medication behavior, health practitioners can increase or decrease the dosage and educate them on what impact it can create by attending therapist classes. The delay must be restored immediately, especially for the patients treated in the intensive care unit.
Medication errors become so concerning for patients who are under mental healthcare and have the potential to increase the risk. E-Prescribing Software has the feature to pop-up dialogue box to guide patients virtually for taking medicines and maintain food diet. Cross-over of medicines can be founded easily and helps to prevent allergies.
All prescription shows the duration for the patient to continue medication, as indicated by the physician. Medical abbreviations can be miscommunicated through medical paper charts as each handwriting style differs. By adopting E-Prescribing Software, the workflow can be changed and saves time and money, and leads to better welfares.
Read More at 75health
Source : https://electronicprescribingsoftware75.blogspot.com/2021/01/empowering-health-of-elderly-people.html