Every Kind Of Patient's Information Is Recorded in Personal Health Record Software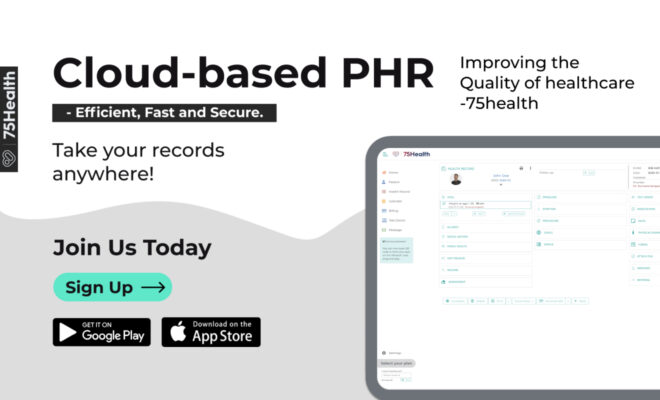 The technology support to store all type pf files related to disease so better treatments can be given to patients in the future. Every kind of patient's information is recorded in Personal Health Record Software. The surprise is we are already users of PHR Software, yes! Because we keep our medical records inside a folder safely and pile them on for claiming purposes.  
Personal Health Record Software is a handy tool that makes patients and medical professionals file medical records and approves them. The electronic medium makes it easier to share files to a particular organization and can be accessed from any portable internet-connected device.
Information Mentioned
A Personal Health Record Software contains everything concerning your health and other special mentions from any specialist. Doctors' Information to whom we look for treatment and other medications.
Disease and allergies have different types and each is recorded in detail. Drug and food allergy and what medication cures them are recorded properly.
It's hard to remember all the medicines we took so the prescriptions are filed with the exact date and time. All the medical issues, chronic problems, and surgeries are stored with radiology images.
For privacy concerns, patient data are protected with separate login detail and it can be accessed from the smartphones. PHR Software follows federal laws and guidelines is monitored by third-party companies.
Medication Refill
Personal Health Record Software has medication refill options to notify doctors about the patient's upcoming appointments and check their health progress from the last time they visited. A dashboard helps them to recognize appointment and vaccination dates to take.
Pharmacy software is linked with PHR so refill medication details are sent immediately to receive medicines on time without any delay.
Data Sources
Health information is directly sourced from authorized centers because it is required for an individual's lifetime. Users can share this information with specific close people so it is never missed and privacy control can set up to avoid sensitive information to be viewed by all doctors and medical staff.
Personal Health Record Software has the potential to minimize medical errors and fills the identified gap. It notifies patient family members during the emergency period. Above all the benefits, numerous challenges were analyzed and the right solutions were integrated. It is designed with good technology infrastructure and all the security levels are maintained to bring confidence for a patient to trust using the tool. 
Read More at 75health
Source : https://personalhealthrecords75.blogspot.com/2021/05/every-kind-of-patients-information-is.html