Exposing the uncommon facts about EHR Software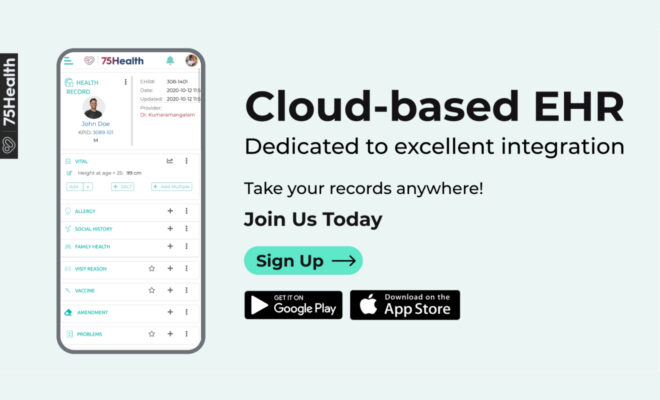 Before the invention of Electronic Health Record Software, hospitals were using paper records. At that time, it gave a lot of benefits; but unknowingly it came with more drawbacks. To give a glimpse of it, paper records are easy for the non-savvy person, and the possibility of losing it and lifespan is the dark side of it.
You have thousands of patients in your hospitals, where will you store all the existing records and future ones? Paper records are the source of human mistakes when you change your medium to EHR Software, errors are notified and actions are taken immediately. Finally, it is so hard to find a piece of information from the pile of paper records. Thanks to the advanced search index in the software to bring data in a fraction of a second to ease your medical operations
Boosts Coordinated Care
A few years back, patients must visit the nearest hospital, the same healthcare provider, and technology is the same for all the doctors. Healthcare has become way more complicated than the previous generations. Patients consult doctors in any part of the world, adapt different treatments, and require all of them for better coordination.
EHR Software uses the coordination system more efficiently. Doctors can access their patients' medical records from anywhere as they are stored in a centralized system. Necessary changes can be made right after the disease counter and other changes in the patient's health, and all these leads to make better decisions.
Organized Database
EHR Software works in the digital platform, so it needs storage in regular expansion – Cloud technology precisely. Healthcare providers can pick up information from multiple source points and store them in a centralized location. Since all information is available in a single location, then it is easier to manage the activities and keep track of it regularly.
Patient Care
Electronic Health Records Software enhances patient care, as it can retrieve information quicker, at time-sensitive cases clinical decisions are made with proper evidence. Virtual records are error-free and edited whenever it is required.
Data Secured Forever
EHR Software doesn't have any risks associated with fire, water, or natural disasters. Moreover, it creates regular backups for super admin to avoid the single-access location. Data is kept in an encrypted format and keeps away cyber-hackers.
Important points to be remembered
Improves efficiency
Best possible experience
Improves patient outcomes
Prevents medical identity theft
Conclusion
With Electronic Health Record Software, medical staff can simply put the patient's name in the search bar, attached the new medical information, and sends them securely. The information is updated automatically to create the original record, making it more efficient to access. 
Read More at 75health
Source : https://electronichealthrecords75.blogspot.com/2021/07/exposing-uncommon-facts-about-ehr.html