How Accessibility of Electronic Medical Records Software Improves Healthcare Industry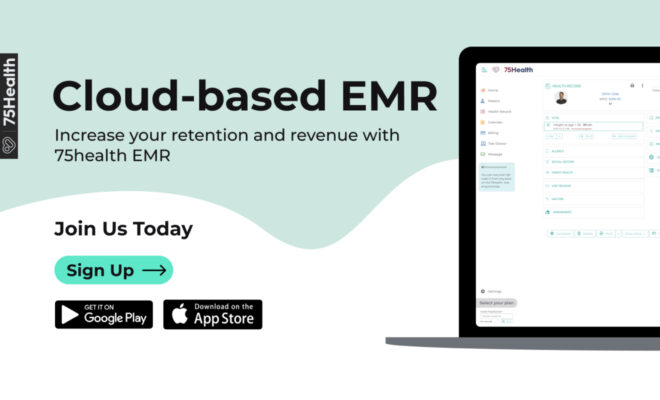 Technology development has become an internal part of daily life like medicine being in our life from centuries to the 21stcentury. Paper-based systems are transforming into web-based systems digital records. Today, Electronic Medical Records Software gives such an advantage to a normal person to save all their medical records into a protected web space. Healthcare organizations can log in to patient individual profiles to add the latest information and patient can log in via the patient portal to see the information anywhere, anytime.
Safer Than Locker
At present, both the medical field and medication have become safer and effective than at any other time in history. Medical charts, lab tests, radiology images, treatment bills are all saved in the Electronic Medical Records Software, so the accessibility of files is so easy.
Patients were given more quality of care in all the terms, quicker reimbursement, drug alerts, and chronic disease. Paper records were subjected to physical damage, loss, deterioration, etc.
Improved Communication
Electronic Medical Records Software supports hospital management in a wide variety of terms, one such support is better communication between departments by digital streamlining of the process. From the doctors' desk, the files are transferred to the pathology centre to conduct a particular test, only the patient has to go there and follow the instruction.
Being digital helps to avoid medication errors, unnecessary investigations, and better communication between primary care providers, patients, and other healthcare staffs.
Saves Time & Cost
Electronic Medical Records Software advances the work environment with minimum hardware requirements and no big cost is involved. There is no maintenance cost involved to repair specific hardware to support medical records.
Workflow efficiency is improved with a single click as it gives comprehensive patient data; no need of analysing medical charts is required. Prescription management is very important to claim insurance and appointments can be scheduled from the patient side, no calling process is required to check doctor availability.
In general, Electronic Medical Records Software captures all the data from the point-of-care and documents them, and serves as the best platform to infer whenever required. Health analyses are made to find the best practice method, process can be altered to improve projects, new practice-level interventions can be created, and informative studies are prepared to assist educational purposes.
Read More at 75health
Source : https://electronicmedicalrecords75.blogspot.com/2021/03/how-accessibility-of-electronic-medical.html