How Claim Management Became Easy With Medical Billing Software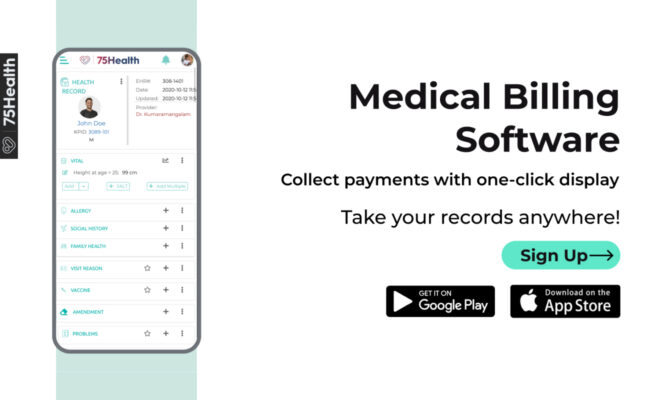 The main focus of modern healthcare is to provide extraordinary care to their patients and easing the physician work of the in-house billing department. Outsourcing Medical Billing Software manages the claim and improves the revenue cycle to get paid on time for organizational benefits.
When management puts pressure on the billing department to achieve results, they are in lack finding an efficient way to sort out the issues and make a correct submission. Diagnosis with proper evidence makes the insurance company move claims faster.
To increase revenue, the right Medical Billing Software is required.
Central Billing 


Hospitals and individuals are adopting Medical Billing Software gives access to Centralized billing functionality; Onetime sign-on technology helps the staff to manage all the bills from one place.


Customizable Claim Report


Generating reports with the reasons why a claim is rejected because evaluating the status of claims is a critical aspect to stabilize the revenue and other metrics.
When reports are provided for a medical biller, it becomes easy to grasp to make an overall business success. Software is preloaded with diagnosis codes to mention clearly so denials can be avoided.


Inventory 


Medical Billing Software gives retail information of medicines for the sales and inventory team so continuous availability is ensured for patients. Extensive medicine collection, suggests alternative drugs, and updates patient EMR immediately.


Front-End Check


Healthcare organization integrated with EMR systems provides more revenue possibilities for the organizations. When a patient books an online appointment, staff can check 2 things – Doctors' availability and Insurance eligibility – to improve the quality of care.
The staff handling the appointment schedule makes the doctors' time very productive with prior information about the patient. Multiple checks are made with a single click in Medical Billing Software.


Mobile Applications 


Mobile applications improve healthcare productivity and ensure smooth workflow between multiple departments.  It reminds cautionary warnings to grab doctors' attention for immediate action. Higher coordinative care is achieved through minimized human efforts.
On the go is the main feature to carry medical files anywhere because cloud technology and data are secured with proper encryption.


Guides 


Denials are categorized as a group to follow a faster approval rate. When medical professionals follow this for certain months, the approval rate of bills increases. The overall billing process is streamlined and stability is brought to the organization system.
When the right Medical Billing Software is selected, managing claims becomes much easier and optimizes drug orders to makes the claim process approved in a single submission.
Read More at 75health
Source : https://medicalbillingsoftware75.blogspot.com/2021/08/how-claim-management-became-easy-with.html