How Clinical Decisions are supported by E-Prescription Software?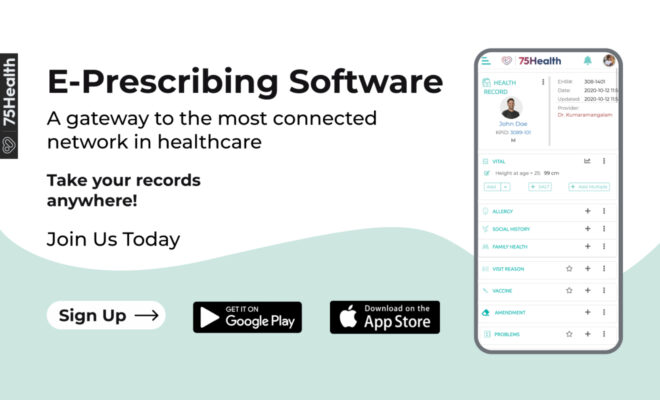 Surgical experts are no experts in handwriting. A patient faces a lot of confusion while reading and understanding the paper prescription. More and more inventions of digital tools have changed the hospital landscape and providing more benefits. E-prescribing software has enabled clinicians to update all the medication details in a neat and understandable format.
More legal support has facilitated healthcare IT solutions to transform the traditional medication process into an advanced model. E-prescribing Software has combined medical experts and pharmacists to reduce medication error. The paper source is changed into a transferable electronic file. The fax system and paper cost were cut-down to improve the workflow efficiency.
Drugs available in the market have a different proposition of substance and strength level variates. Generally prescription contains drug name and dosage information but now all the e-prescribing software must have many details to be filled like dosage, strength, frequency, and routine.
It provides a drop-down list with updated new medicines and suggestable dosage limits. When doctors prescribe medicines with different dosages then it immediately shows the alert of either overdose or underdose.
E-prescribing minimizes the risks associated while filling prescriptions to make better decisions. Advanced features can be added to improve the overall medication quality. Genetic information can be stored in the patient profile and while entering each medicine, a comparison is made to check whether it can cure the patient or it has any potential of developing allergies.
Paper-based prescriptions are hard to store for a longer period and the chances of losing are high. E-prescribing Software made it easy for doctors to track all the medication history from time to time. Drug interaction details are stored in its memory and all the possible problems can be eliminated.
Treatment quality of each doctor can be accessed through E-prescribing Software, as it can compare people with the same disease against different approaches of doctors. The results can be used to find the best possible approach to cure patients effectively.
Refill request takes the majority of time for healthcare staffs because the patients tend to lose prescription any valuable reports. This ends up in creating new prescriptions and repeating lab tests; this can be avoided within few minutes of reviewing the patient history and proceeds the refilling process of medicines.
Current medical practices have a more significant gap because of non-adherence. E-prescribing software has created a safety bridge between medical staff and pharmacies to improve the overall decision-making process. Price transparency of the drug and the option of re-routing to other local pharmacies are possible.
Read More at 75health
Source : https://electronicprescribingsoftware75.blogspot.com/2021/01/how-clinical-decisions-are-supported-by.html