How do I set up Electronic Prescribing Software?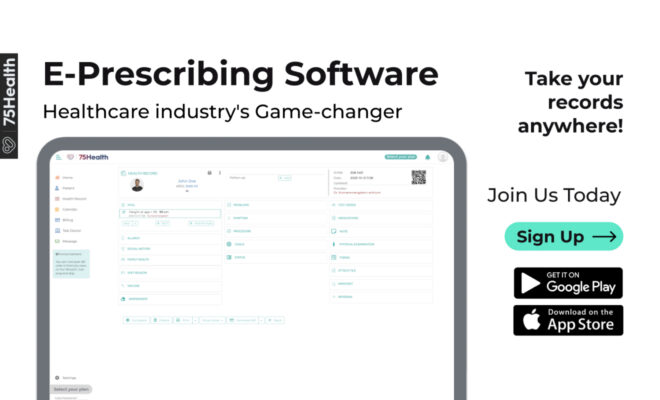 Human beings have created a better world around us and our education system has improved a lot to teach people whatever they want to learn. Still, people get confused while implementing something so the common question is "how to". We cannot reach our destination with clarity alone, other than that we need to master the mechanisms i.e. How to.
When hospital management has planned to change the prescribing style of the doctors, they need instruction like How do I set up Electronic Prescribing Software? The software has multiple features to minimize human error and increases the productivity level of doctors. Electronic Prescribing Software is the electronic platform directly sends and receives drug prescription to pharmacies. Only eligible clinicians (ECs) registered under The Centers for Medicare and Medicaid Services (CMS) can use Electronic Prescribing Software to handle medications more safely and efficiently.
Following are the 5 important steps involved while setting up the web-based software
Step 1: Register to E-prescribing software
There is no need of buying new gadgets and software applications to set this software into hospital space, simply just subscribe to an E-prescribing service with authorized healthcare details.
Based on the organization's requirement, select the right plan so general practitioners can use the best tools to improve the quality of care.
Step 2: Access Portal
After subscription, log-in details were given to the management and so they can log in immediately. Self-learning tools are provided in every area so when medical staffs use first the software they can learn how to use the particular feature or they can skip it if they want.
Each medical expert is given separately registered login details to use E-prescribing software from the doctors' desk. After attending a patient, the prescription is directly sent to the billing area and nearby pharmacies. An instant copy of the prescription is updated into the patient profile from the healthcare providers' side.
Step 3: Clear-cut Information
Unlike traditional computer applications, there is no need of importing data like patient profiles, pharmacies list, medicine codes, educational material, old medication history of patients, relevant doctors, and other medical specialist details.
Since the medical charts are in digital format, the information is given properly like how many times they should take medicines in a day, how long they should follow these medicines, when is the next appointment. Patient wellness lies in the detailed description of each treatment.
Step 4: Use Updated National Drug Code Directory
Doctors can easily suggest and infer new names of medications under National Drug Code Directory. Regardless of location and organization size, medical professionals can safely communicate about medications.
Certain medicines are banned for some serious reasons and this software immediately removes the medicine name from its directory and sends doctor detailed reports why the medicines were banned and what harmful effects they cause if continued further.
Step 5: Enjoy the benefits of Web-based Healthcare services
When all the hospital services are changed into web-based operations, documents are maintained. The files can be accessed from different locations and reports on different metrics can be downloaded. With minimum investment, maximum benefits can be achieved.
Electronic Prescribing Software has potential advantages to make the prescribing process more self-sufficient. To clarify prescriptions writing, pharmacist incoming calls can be reduced. Mainly, general practitioners receive notifications in the consulting desk if other physicians access patient profiles and prescribe any other treatment. Overlapping of the drug substance can be reduced.
Read More at 75health
Source : https://electronicprescribingsoftware75.blogspot.com/2021/03/how-do-i-set-up-electronic-prescribing.html