How does E-Prescribing Software Help Chemotherapy Patients?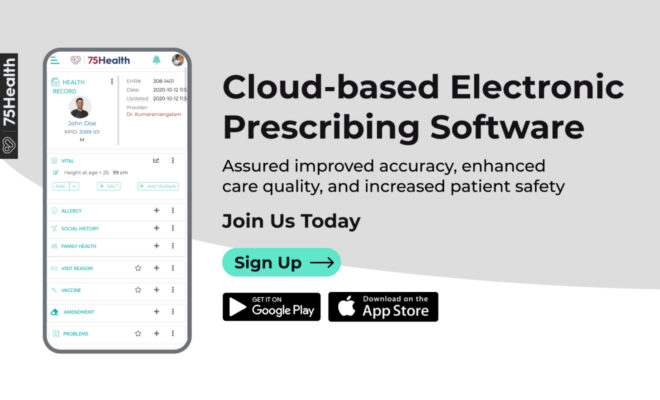 Modern technologies have uplifted the long-lasted challenges of healthcare industries. After the 2009 digitalization of medical records, it gave a huge opening for software companies to flash their discoveries. How does E-Prescribing Software Help Chemotherapy Patients? Makes you think about generic benefits and certain questions become unanswered.
E-Prescribing Software is a technology-driven tool used by doctors to write and send prescriptions directly to a contributing pharmacy network. This is an electronic replacement for handwritten medical charts or faxed copy thus reduces human error and eliminates overhead costs. Being digital, it stands as a reference point and gives the option to manage medication and refill details.
A qualified E-Prescribing Software must have the integrating feature and warning system to alert doctors about drug allergy information. It can fetch data from the linked EMR/EHR Software.
Computerized Provider Order Entry (CPOE)
Chemotherapy drugs have a lower therapeutic index as it clinically denotes that patients should be closely monitored before reaching a higher toxicity level. The safety of the chemotherapy patients is very important and this makes doctors create tailored prescriptions as per the current plan and condition.
When Computerized Provider Order Entry (CPOE) systems are integrated with E-Prescribing Software, it minimizes the medication errors and significant dose calculations are made based on the current medical condition.
Slightest human error could create life-threatening outcomes and when chemotherapist adapts E-Prescribing Software, the quality of the medication is improved and order copy is directly shared with pharmacies. It acts as evidence while filing for an insurance claim.
Pharmacological Management
In the past, pharmacological management for cancer patients has gained more importance. It focuses on the body's reaction to drugs and each property is measured against the critical level of cancer.
When this data is available, the medication prescribed for chemotherapy patients is altered and the notification appears about the possible adverse effects. This helps the doctors to find an alternate solution to have a satisfying prognosis.
The rate of medication error for chemotherapy treatment is not well documented for ambulatory patients. When E-Prescribing Software is used, medication and treatment given to patients in the intensive care unit are recorded electronically for all future reference.
Benefits
E-Prescribing Software benefits the healthcare industry
By directly entering medical orders electronically and eliminates the usage of paper, fax, verbal, and telephone.
The multidisciplinary approach gives options to stakeholders to select the right plan with customization of features
The quality and safety of cancer care is improved by analyzing the chemotherapy behavior of each patient.
Conclusion
Without analyzing the medication behavior, more cancer patients have lost their lives. E-Prescribing Software is useful for a patient undergoing chemotherapy treatments as it notifies possible medical events in Personal Health Records Software. June 6th of every year is considered as National Cancer Survivors Day to appreciate blood cancer survivors after the painful treatment.
Read More at 75health
Source : https://electronicprescribingsoftware75.blogspot.com/2021/06/how-does-e-prescribing-software-help.html