How E-Prescribing Software Are Data-Driven Tool In Medical World?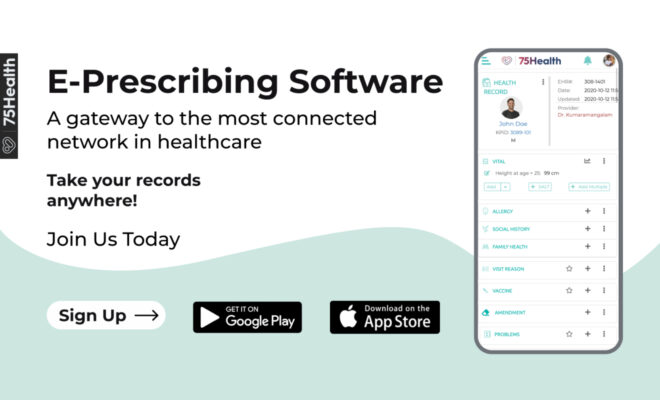 In the hospital space, we have been witnessing E-Prescribing Software in recent times. The hospital management runs with data-driven software as it measures information correctly and accessing becomes so easy with the right sorting in a digital platform. It works as direct communication between doctors' desk and pharmacy counter by eliminating human errors, medicine distribution has become more effective.
In rural areas, independent medical practice contributes to a large scale and national health statics are measured with 1stlevel data from this healthcare software. It has loaded with multiple templates to ease the customization process of medical documents so time and effort are saved.
Document Management
Patients have adopted electronic medical software that helps to handle medical data in digital format and comprehends the medical history in E-Prescribing Software.
No duplicate therapies or bills can be generated as paper printouts are reduced to smaller percentages and insurance claim rates are verified quickly as data are recorded with a timeline.
Mobile- Based Appointment Management
Individual patients have separate portal access to view the medical entries and doctors' availability is checked with a tap in E-Prescribing Software and comfortable time access can be booked to sort out the issues.
Hospital staff can use the e-prescribing software in the portable internet-connected device to update medical details of patient in respective areas like an insurance claim, personal health records, national health department, organization reports, etc.
Patient Medication
E-Prescribing Software is directly linked with patients' unified health profile as it updates the information in electronic health records for future reference, and medical billing software to bill the list of medical services treated by the doctors with the right CTP codes.
Patient migration to other healthcare organizations is possible with the same continuity level without any loss of inpatient data (includes x-rays, medication, prescription, etc.)
Pharmacy Management
E-prescribing software handles multiple roles and responsibilities of an authorized pharmacist. To run a successful and reputed medicine distribution center, a pharmacy must have solid communication service with doctors to discuss the patient's case.
In case of any conflict happens because of drug interaction and treatment overlap, while distributing medicines, advanced algorithms notify the pharmacist with patient updated data on the allergies page.
Read More at 75health
Source : https://electronicprescribingsoftware75.blogspot.com/2021/03/how-e-prescribing-software-are-data.html