How E-Prescribing Software Helps Optometrist?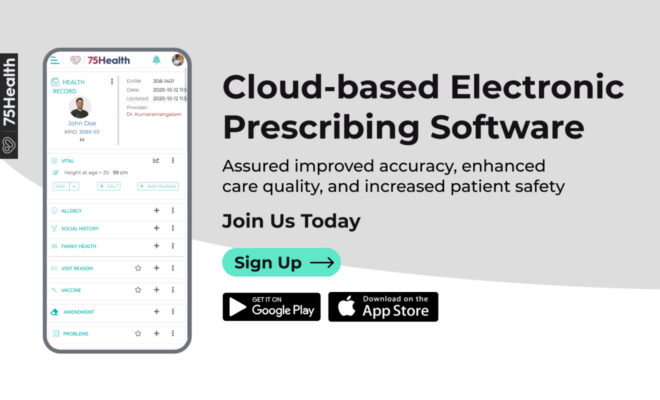 The COVID-19 pandemic has increased the usage of digital devices and continuous virtual meetings make a person develop eye irritation and other diseases. How E-Prescribing Software Helps Optometrist? Internet is a boon as it helps to make a transaction over the air and simultaneously, virtual meetings are scheduled at different time horizons. Work from home and online classes have added more reasons to use a digital screen for more than 6 to 7 hours a day additionally.
E-Prescribing Software is a web-based tool that helps medical practitioners to write prescription dispensing organizations. These files are stored and accessed electronically to make a clinical decision. To make any transaction in this software, an individual secure login is required. In case of a data breach, makes that person faces severe legal actions.
Optical Eyewear Prescription in COVID-19
Increased digital screen usage made people have the optical lens to avoid radiation emitted from those screens. An optical eyewear prescription is written by an eyewear prescriber with specific values supposed to give clear vision to a patient without any serious clinical issue.
Optometrists have created new practices for the patient during this pandemic to maintain eye condition. By following the guidance of the Center for Disease Control and Prevention (CDC), doctors used E-Prescribing Software to ensure prescriptions to clinics and eyewear shops are sent directly.
Using contact lenses is safe and effective for people who practice good hygiene when handling lenses. A virus can be transmitted from contaminated surfaces and objects so American Optometric Association suggested using e-prescribing software and e-commerce service to place orders.
Ophthalmology Software Management
E-Prescribing Software supports Ophthalmology services to record all the data of patients electronically from appointment scheduling to billing. Reading from ophthalmology software is sent live to prescribing space and makes legible understanding.
Consolidated images and diagnosed reports of a patient are sent to the patient unique healthcare ID through Ophthalmic Image Management. Users can create customized forms to speed up the workflow. Options are given to trigger diagnostic and procedure codes automatically based on a patient database.
Benefits
For medical practitioners, E-Prescribing Software gives many benefits
The reports are transmitted instantaneously with no involvement of physical activities
An efficient practice to stop falsify readings and to reduce paper usage.   
Workflow customization options with user-friendly tools that help doctors to access patients' previous eye records from EHR/EMR software.
Unified Cloud-Based System optimized to run on all types of web-browser and allows authorized access anytime, from any device.
Conclusion
Many eye care professionals are adopting towards E-Prescribing Software as it supports the transformation of treatment quality.  The software helps to increase productivity and documentation speed. A lot of information regarding cataracts and general eye care tips are provided in the knowledge space.
Read More at 75health
Source : https://electronicprescribingsoftware75.blogspot.com/2021/06/how-e-prescribing-software-helps.html