How EHR and EMR Providers are Helping Mankind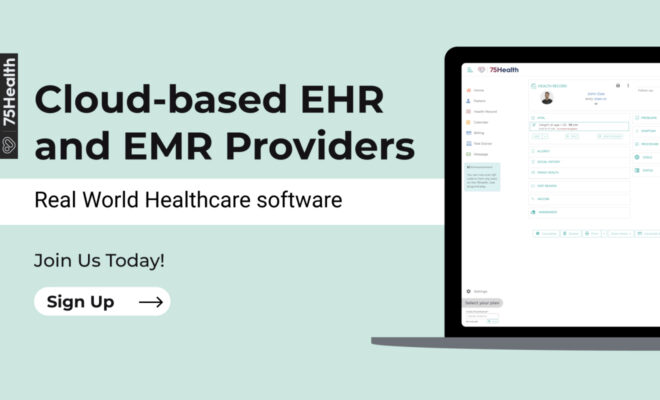 Technological development must be embraced as the new digital changes in all industries are opening new possibilities for mankind. Electronic Health Records (EHR) and Electronic Medical Records (EMR) are the digital tools of healthcare IT providing useful information to medical experts and patients. More healthcare organizations are adopting to use electronic software as their daily practice to improve the benefits of patient.
Electronic Health Records (EHR) is a web-based software that provides full medical facts of patients include medicine, surgeries, treatment, allergies, etc. Electronic Medical Records (EMR) is a digital version of the medical paper chart of a patient and has a collection of consultant charts in a single place.
Superior Quality
Healthcare organizations integrated with EHR and EMR Providers give improved medical care by giving access to clinicians regarding all medical information of the patient. This easiness increases the overall efficiency of operation.
Health analytics is possible in the electronic platform, are so helpful in identifying the disease type and forecast the future possible chronic disease. Analytical results so accurate to immediately start the treatment to minimize the risk.
Patients do have instant access to information on diagnosis, medication, lab images, etc. They can communicate with practitioners regularly to improve their health conditions. Unexpected allergies after taking new medication can be resolved by contacting doctors through video calling options.
Detailed Patient Information
EHR and EMR Providers were introduced into the healthcare market as an alternative to paper files. Storing patient medical data was made easier for a network of medical experts because the electronic files are handy to manage. Missing paper charts and handwritten errors can be eliminated.
Medical experts and staff can keep patient information up-to-date and files can be shared with a group of specialists in various locations at the same time. Real-time inputs from them can be implemented to improve patients' health.
Continuousness is the key advantage of EMR and EHR, Providers, if a patient switches to other doctors or health insurance companies the background medical information can be retrieved easily and eliminates the time to switching data.
EMR and EHR providers possess the ability to store medicinal notes written by doctors during the hospital stay and health conditions while discharge. Also provides instruction to self-manage during the follow-up period. Administration works are minimized while increasing the quality of practice management. Patients can check the instant availability of doctors and healthcare organizations can check insurance eligibility so treatments can be given at right time.
Read More at 75health
Source : https://emrnehrproviders.blogspot.com/2021/01/how-ehr-and-emr-providers-are-helping.html