How Electronic Health Record Software Gives Easy Access To Medical Professionals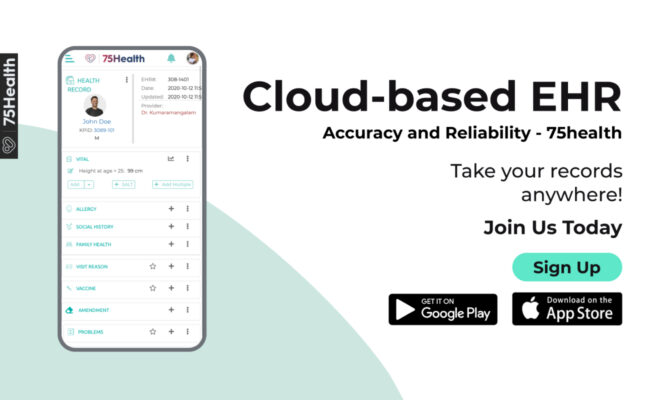 Electronic Health Record Software is an application where all information on patients is recorded properly. Medical practitioners are adopting technology tools to detect the micro risk associated with the disease and help them to take preventive measures. It gives accurate reports to take effective steps of your existing and new patients from other healthcare providers. Accessing is possible with your mobile phones and other portable devices so advanced features are available to small clinics within an affordable limit.
Smart Plans

Electronic Health Record Software can increase the efficiency percentage of a clinic by scheduling appointments more smartly. When a patient enquires the availability, front-office staff can immediately know the insurance eligibility and previous history. Additionally, on the appointment day, reminders through the mail and phone calls are made to alert the patient.
Healthcare maintenance can be scheduled by getting reports from this software and simplifies medication processes like billing, recommended lab tests, and prescribed medicine.
Healthcare IT is developing more tools to help doctors by increasing the quality while reducing the overall costs. This resulted in pulling required health details at a given time. A patient can share data with respective doctors to know the riskiness associated with it.
Social connectivity with doctors has become easy with EHR Software. Patients are given a special portal to see records as per their desire. Chronic disease requires long-time medication and the software enables self-management tips and tools to achieve healthcare goals.
Consolidated History
Automation systems are inbuilt in Electronic Health Record Software to quickly track all patient information. It contains prescriptions, lab test results, diagnosis reports, treatment, bills, and other clinical encounters. Information is secured properly only authorized users can access it and data breach is restricted.
Preventative care is an additional service offered by this tool to make people healthy with a detailed analysis of symptoms and signs.
Keys to be remembered
The software allows patients to book appointments directly with few clicks
Necessary forms are filled before coming to the hospital
Effective decisions are suggested to improve health conditions
Healthcare providers get more features when integrated with other software to get more scope
Evidence serves for faster insurance claims
With Electronic Health Record Software, the safety and efficiency of the treatment are ensured. The chances of losing the medical files are no more as those reports are sent immediately in electronic format. Even people can order medicines from their respective places and the chances of skipping monthly orders are reduced and give notification in advance.  
Read More at 75health
Source : https://electronichealthrecords75.blogspot.com/2021/07/how-electronic-health-record-software.html