How Electronic Health Record Software Helping Hospitals To Meet My Business Goals?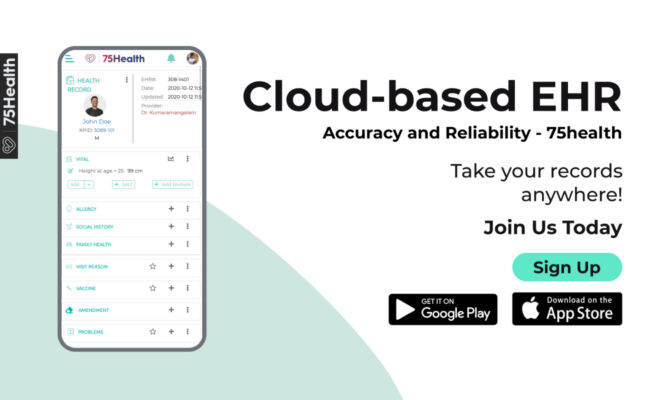 All business runs behind goals, same goes with hospital management, they set goals to improve patient care, track data, reduced human errors, and overall a better hospital experience. Electronic Health Record Software is the best tool for fulfilling organizational needs. Patients are encouraged to take ownership of their health by accessing clinical summaries and educational resources are linked to respective keywords.
Electronic Health Record Software (EHR) has reached the highest level of usage over the last few years. Using this, paper records are changed into digital records forever. This cutting-edge technology is adopted by hospitals, even in remote villages. Exactly in 12+ years, as per U.S federal data, 87% of healthcare companies use it for daily transactions to coordinate better care with medical experts.
Reduced Transcription Costs
Paper-based records are so popular in the healthcare industry; starting from prescription to medical bills. Papers and printing machines are like appointment staffs serving the organization to record all information involved during the hospital visit.
Electronic Health Record Software is saving cost by eliminating transcription costs with digital records and limits the usage of paper-printout. Handling, and filing the documents, forms, and bills are the same even when it functions electronically.
Increased Productivity & Efficiency
When a hospital involves with a centralized chart management system, more time is saved when specific queries are made, the software runs the search and shows the result in few seconds.
Electronic Health record Software supports electronic reception of lab results, so traveling to specific lab centers to collect latest pathology tests. It shortcuts the travel time for both doctors and patients so more patients can be attended.
Improved Medical Practice Management
Hospital Management Systems enabled with Electronic Health record Software brings more benefits like appointment booking, code management, and track insurance claims. All this helps healthcare to run efficiently.
The number of unnecessary phone calls can be reduced for simple questions by using accurate information and communication. Serious effort is needed to build a budget to measure performance and analyze the process to improve various metrics.
The complicated medical history of patients can be viewed in simplified chronological order in Electronic Health record Software so physicians and clinicians can access patient files to prepare advanced care plans. The overall clinical process is transformed digitally.
Read More at 75health
Source : https://electronichealthrecords75.blogspot.com/2021/03/how-electronic-health-record-helping.html