How Electronic Medical Records Software Benefits Healthcare?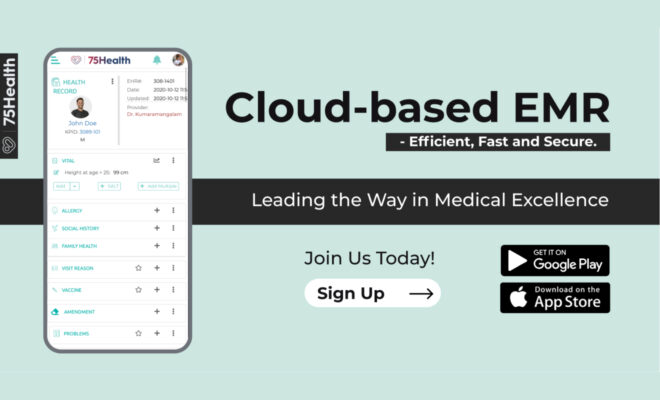 Nowadays, people are having more diseases than the previous generation, and disease which lasts more than 3 months of suffering leads to have chronic illness.  These are becoming an increased burden to healthcare as they don't have any medication to cure completely. Some of the common chronic diseases are asthma, diabetes, heart disease, obesity, arthritis, and hypertension.   
Certain diseases can be prevented by having regular medication and healthcare organizations are looking for ways to manage patients effectively. Electronic Medical Records Software gives a systematic and comprehensive approach for doctors to improve the healthcare quality of a large population.
Benefits of EMR Software in Healthcare
Disease registries are implemented to track important information for proactively managing patients with chronic diseases. It collects information from Electronic Medical Records Software and serves as a database for Public Healthcare Departments.
It collects information in an organized manner from existing records and general health check-ups to suspect adverse health events. EMR Software contains more detailed information of patients in comprehensive style, health history, and care.
EMR Software is designed to act as a supportive tool for doctors to officially manage reports of individual patients. It cannot identify the gaps and manual research on each profile could give solutions.  
Regular follow-up is ensured by the care team with a notification system. EMR Software supports interoperability, so patient data is transfer to other registered applications. Evidence-based guidelines are integrated into daily clinical practice to meet the medical standards and reduce errors.
There is no need to spend money on physical files and storage and promotes digital record practice. Cloud platform enables a patient to be hands-free for every clinical visit. This enables doctors to attend to more patients every day to attain increased productivity.
Electronic Medical Records Software integrates specialist expertise and primary care. They take responsibility for the whole individual instead of focusing on a particular illness or organ. Digital platform minimizes transcription services and unwanted labor expenses.
It enhances the ability to make clinical decisions and proceeds the billing process accurately. The file size is customizable.
The work lives of physicians are balanced with EMR software with instant access to bills and reports make clinical hours to be more productive and loss of reports is not possible forever. The efficiencies are increased by viewing comprehensive patient data, manages prescriptions, and telemedicine services.
The tool is preloaded with chart summaries, notes, and consultation letters with structured information for legible understanding. This reduces prescribing errors and manages order efficiently.
Conclusion
Electronic Medical Records Software assists in task assignments to team members of different departments. Appointment booking is made easier with online access and doctors can plan their day with proper reference and priorities for sick patients.  
Read More at 75health
Source : https://electronicmedicalrecords75.blogspot.com/2021/06/how-electronic-medical-records-software.html