Improve Migraine Headache Diagnosis through EMR Software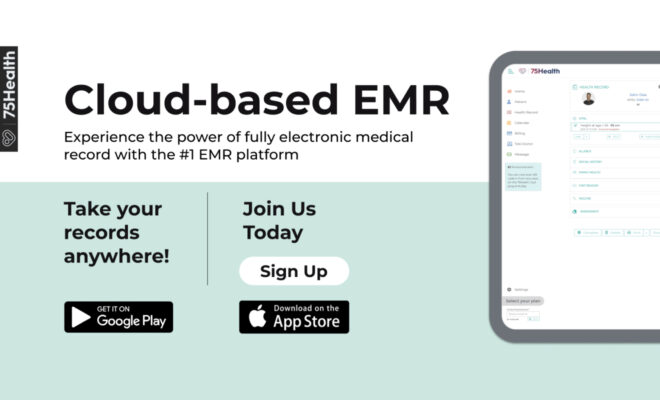 Headaches are common problem people are experiencing for different factors. Usual causes are stress, anxiety, high blood pressure, and improper sleep. Headaches have multiple types and the most severe one is migraine headache and creates pulsation and throbbing pain. Starts pain in one side and soon switch sides.
Technology created many possibilities to cure disease and now improve migraine headache diagnosis through EMR Software. It identifies symptoms early and shows a warning to take the clinical diagnosis and start treatment to avoid severe pain.
Electronic Medical Records Software is a collection of individual medical records and stored, for the electronic exchange of healthcare information. The lifespan of paper documents heightened its importance to the healthcare industry and was built to facilitate clinical care.
Symptoms
The duration of a migraine headache can be acute, frequent, and long-lasting. Acute is a stage where a patient should start the medication to avoid the second and third stages in life. Once it is not given proper importance than experience distorted vision and blurred vision after seeing light flashes.
Overexposures to light and unpleasant sounds are common indicators, and people could experience pain in the neck, eyes, and forehead. Once the migraine starts, the patient becomes dull in energy and focus diverse.
Treatment
Once a patient is diagnosed with migraine then health condition and treatments are monitored through Electronic Medical Records Software as it predicts the pattern and triggers.
Self-care: 
This is suitable for the initial stage and it can be avoided by regular follow-ups;
Stress management- Month on month appointment to meet psychiatrist to sort out verbal problems.
Home Monitoring Devices- It is linked with EMR software to track sleep patterns and the quality of sleep they had. If sleeping hours and quality change for certain days, then, a notification displays to avoid caffeine, alcohol, and binge-watch at late nights.
Medication: 
Different doctors follow different strategies to solve this problem permanently and each medicine component is compared with the patient drug allergy history. Electronic Medical Records Software helps to track whether the right amount of medicines were taken at on right time and genetic analyses are made to know treatment goals.
Therapies: 
Based on migraine triggers, patients are linked with physiotherapists and acupuncture treatment to heal naturally over time. This boosts overall health and the quality of treatment for patients is increased.
Benefits
When migraine treatment is tracked through EMR software, they experience a lot of benefits
Accessing the medical documents from anywhere and anytime is the first option and gives hands-free hospital visits, even between busy scheduled days.
Once diagnosis happens through EMR Software, patient blood pressure, glucose levels, heartbeat rate, oxygen level, and sleeping pattern are closely monitored and discussed.
Conclusion
Migraine headache is self-diagnosable in the early stages but people leave it as a normal headache, realizes its problems later, and spends a lot of money on it later. Then suffering from frequent throbbing, consult a doctor, follow instructions and see the health progression in Electronic Medical Records Software
Read More at 75health
Source : https://electronicmedicalrecords75.blogspot.com/2021/06/improve-migraine-headache-diagnosis.html