Improved Data Management with Electronic Medical Record Software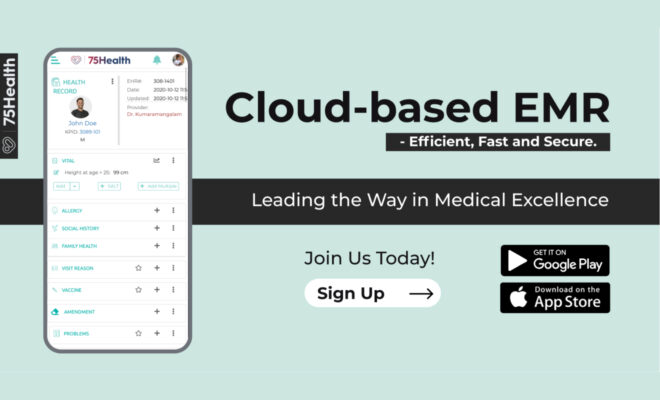 Digital transformation is the new trend in every industry as it brings more convenience to users, manufacturers, and service providers. There is no way for the healthcare sector to escape from this trend. This is one of the industries which use a lot of paper and printing machines when it adapts this technology lot of resources can be saved. Rapid transformation can improve the healthcare service.
More advantages of Electronic Medical Record Software were brought to patients and providers and one among them is improved data management. Today information can be retrieved from online platforms rather than from paper. Medical professionals update all the information about their patients with utmost care and can be shared to any professional network with proper licenses for data security.
Electronic Medical Record Software is a new place to store data that makes everything easier to find required statistics and data so the need of searching in-between the papers is not necessary. All in all, a place to safely keep files and accessing them at any time is possible by entering a password. Simply it enhances the medical facilities for patients and healthcare professionals.
Data Management
Electronic Medical Record Software gives benefit to a medical professional to store a record in the cloud so they can access it from anywhere. The information is effectively managed and no need for further storing in paper format.
All the stored data are unified under a single user id so it can be accessed whenever required by authorized medical professionals, and easily shared with various departments within the encrypted network
When data management is improved, EMR helps to see more patients in the clinical hours and reduces the searching time. Reports are generated and filed instantly. The digital unified platform has minimized filing errors and patient details can be tracked in a fraction of seconds.
Lab Interface
Clinical reports and lab results can be received through Electronic Medical Record Software as it supports the lab interface. Patient clinical details are tracked efficiently and send to it billing department, this saves a lot of time.
Better healthcare services are given to patients who are located in remote villages through video conference and required lab tests are redirected to the patient's nearby laboratory to conduct a test. Once experiments are done, the results are transmitted to the patient ID.
Electronic Medical Record Software optimizes a lot of services and unifies the data in multiple platforms so patients and doctors can refer data anytime. This helps a lot of people during emergency times because complete information is available to view and decisions are made immediately.
Read More at 75health
Source : https://electronicmedicalrecords75.blogspot.com/2021/05/improved-data-management-with.html