Improved Patient Management with Electronic Medical Records Software.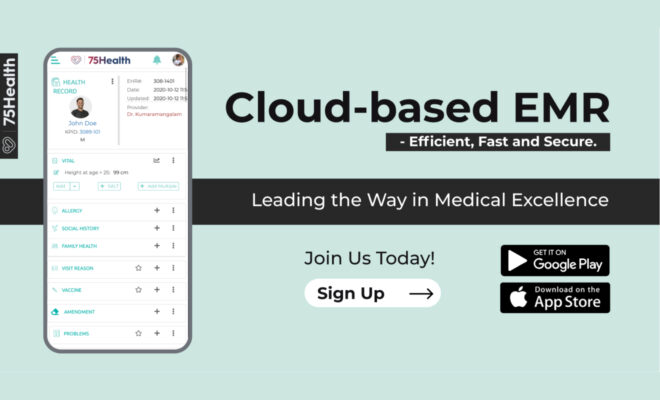 Features of technology offer multiple options for people to explore discoveries. Electronic Medical Records Software in the healthcare industry have proven organized collaboration of multiple experts and increased efficiency of hospital management. EMR is helping both doctors and patients to be focused on their medical records. With a single click, the complete medication history of an individual, from the start to date, can be accessed.
Easy Access to Patient Records :
Electronic Medical Records Software must store and track the medical records of each patient in a secured place. Flow charts are created for patients with all important data. For future encounters, electronic charts can be shared across various healthcare organizations.
Time Management:
Electronic Medical Records Software have allowed patients to book their convenient time with doctors 24/7 with separate portal access. Doctors' appointment history and no-shows are transparent for the patient to select the right time and date.
Canceled and rescheduling appointments are two major concerns for front desk people to organize doctors' time effectively. Chances of forgetting the appointments become less as it has multiple sources; email, text, and phone call to remind.
Minimalistic Billing Procedure:
At the time of hospitalization, prioritizing medical procedures and treatment is a difficult task. Electronic Medical Records helps hospital management to reduce the stress of checking each treatment code and medication details to enter.
When a patient checks in, Electronic Medical Records Software can check the insurance eligibility of both parties, and if any problem is encountered, the patient is informed immediately about the deductibles and co-pays.
A lot of payment gateway is provided for patients to use and the delayed payment is reduced. This increases the overall revenue cycle.
Better Critical Care:
Critical care patients should receive the right medicines at right time; Electronic Medical Records Software helps doctors to align instruction with ward staff and ensure the correct dosage is given and recorded.
As soon as the patient gets recovered to go home, it allows the patient to get instruction from doctors to self-care, and the discharge procedure is automated. Internal messaging systems are in-built for patients to contact doctors to communicate their difficulties and fears.
In the Medical industry, Electronic Medical Records Software show as a dominant character of future healthcare. It reduces human errors and prioritizes medical standards to be followed. No entries are missed so no uncontrolled actions can happen, protecting the whole organization in better terms of information handling.
Read More at 75health
Source : https://electronicmedicalrecords75.blogspot.com/2021/01/improved-patient-management-with.html