Increasing Physician Engagement with Electronic Health Record Software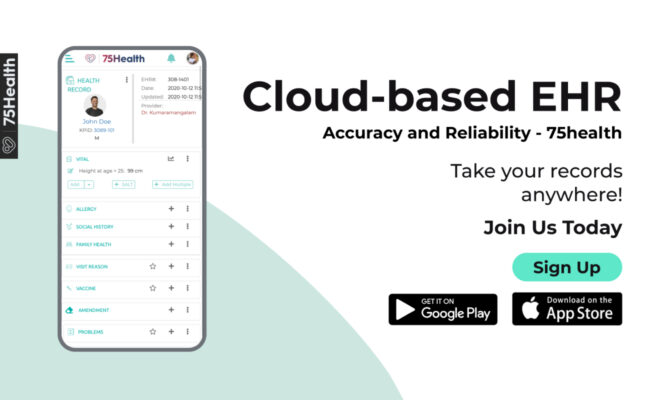 Today, the healthcare industry is creating new leaders so it can accommodate the economic realities. The only way is to get focused on productivity and cost-cutting measures as it minimizes the growing responsibilities of doctors. Increasing physician engagement with Electronic Health Record Software can boost patient care quality.
Physicians are more burned out than ever before as a federal regulation demands more regulation to be followed. New technological tools are evolving to support health systems and increase the financial benefits for an organization implementing them. When technology tools like Electronic Health Record Software is integrated into daily medical practice, a healthier work-life balance is ensured.
Personalized EHR Interface
EHRs have features that allow medical practitioners to tailor their specific needs to have better experiences with the system. It's critical to think about the users who will be performing particular EHR tasks using custom resources.
If anything gets approved in Electronic Health Record Software then it is verified by the doctors that information that appears in the records is authenticated.
Train Physicians
Electronic Health Record Software Specialist says that a minimum of 4 hours is required for training physicians to use EHR operation and additional 2 hours can give them deepened knowledge before for live operation for daily practice.
Senior doctors can train entry-level doctors with EHR software as it gives them access to learn deeply about disease and markings on radiograph images help them to record medical events.
Hosting regular workflow seminars can make people handle EHR functionality. Separate practice scenarios can be taken from preinstalled templates to analyze and rehearse their usage. Knowledge base improves the education for clinical staff so that organizations can boost trust and awareness.
Workflow Alignment
Align EHR workflows with clinical workflows so that it never becomes two different departments' works. When it comes to developing a reliable system, it's critical what each patient and organization needs to coordinate specialized treatment for patients.
Clinician shortage is the biggest problem in hospitals today, there are thinking of new ways to handle practice operations. Healthcare IT tools, Electronic Health Record Software can serve patients in a better way, and engagement with doctors increasing with Electronic Health Record Software and staffing problem will never arise.
Information should bidirectional and live data so that clinicians can access it during their daily activities and all this can give actionable insights. With the insights, physician engagement with patients can be increased.
Read More at 75health
Source : https://electronichealthrecords75.blogspot.com/2021/04/increasing-physician-engagement-with.html