Is Electronic Prior Approval Feature Important For E-Prescribing Software?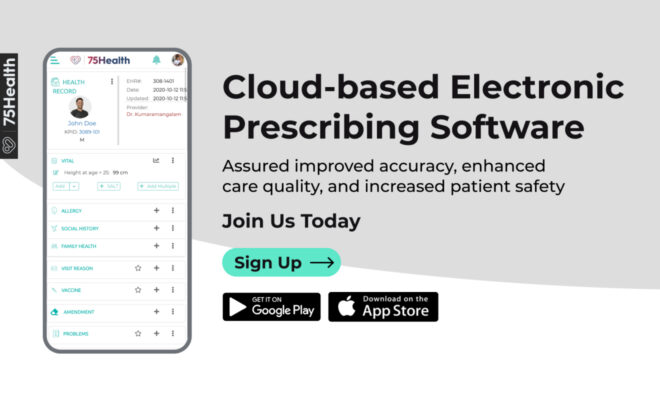 Electronic Prior Approval is an important feature of the healthcare industry because it reduces the complication involved in the medical process. It brings back the productivity to insurance payers. E-Prescribing Software is built with an e-PA module so automatically sends prescription and patient information to healthcare insurance companies for prior verification purposes. This tool minimizes the manual effort for claim approval. It represents the certificate given by the doctor, to get the claim from the insurance payer in advance, for starting a special treatment or drug intake.
E-Prescribing Software offers multiple benefits for doctors and patients to reduce the prescription time required and adjusts the dosage as per patient history. The software enhances organization workflows, quality of medication, and coordination from various departments. More than it reduces the risk involved in medication errors.
Prior Authorization
Certain medicines require prior approval because pharmacies must follow certain industry norms for distributing the special drug to patients. Once a patient approaches a pharmacy they notify the patient to get a certification letter from respective doctors to meet legal terms.
The doctor completes the forms and sends them to the pharmacy benefit manager so the insurers have a transparent process to approve the claim. Medication certificates are issued and when other terms are met it goes into the final payment process.
Benefits
E-Prescribing Software with Electronic Prior Approval cuts the cost for patients and it forces the insurer to give medication for every situation without any denials.
It saves patients from paying huge for medical treatment and ensures an effective medical plan is followed by physicians and limitations are set for a specific drug to not colloid with other ongoing treatment.
In the last generation, physicians spend a minimum of one hour to five hours a week to alter the healthcare plans to minimize patient bills. But now, this feature added more valuable time for the patient to get relaxed and E-Prescribing Software lists every alternation to be made by analyzing patient profile.
Streamlining Process
The only way to shorten and simplify the complicated process is by digitalizing prior approval as it saves more dollars and working hours.
It supports accurate claim submissions and high-quality cloud storage for making the payment on time. The rapid approval makes patients visit health insurance office lesser, adds more time for patient engagement and financial shock at the pharmacy are reduced. With all these benefits E-Prescribing Software with Prior Authorization becomes the next big health mandate. It manages the overall performance and efficiencies by streamlining operations.
Read More at 75health
Source : https://electronicprescribingsoftware75.blogspot.com/2021/05/is-your-e-prescribing-software-has.html