Optimizing Healthcare Solutions with Medical Billing Software.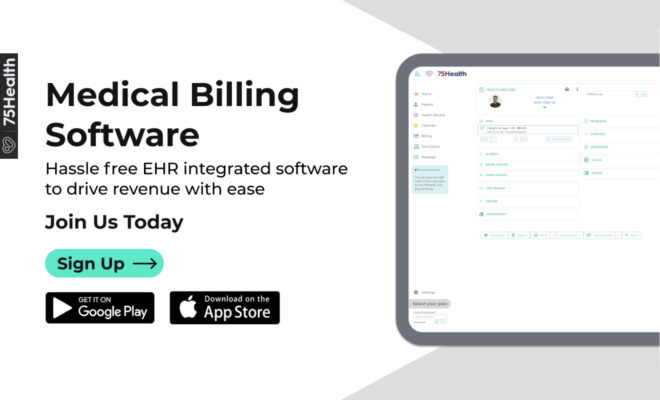 When it comes to creating new technology, analysis plays a major role in finalizing the product. Once the product is tested from multiple aspects it goes feature optimization and becomes even better to use. Today the healthcare industry lags a lot in staff productivity, bill longevity, and service utilization.  Optimizing healthcare solutions with Medical Billing Software can solve current industry challenges.
Medical Billing Software is a tool mostly used by healthcare management staff where the treatments and medications are accounted for properly with respective industry codes. To claim insurance, it serves as strong evidence and tracks the payment settlement from different companies. The consolidated status gives the exact fiscal strength of any medical organization.
Pharmacy Management Systems
Medical Billing Software tracks the pharmacy transfer details. It helps to identify the right medicine names even prohibited medicines in the market are eliminated from the database and warns the doctors to suggest alternate medicines.
This helps in maintaining an organized billing system. It speeds up the insurance process by filing pre-and-post medication bills from pharmacies and accessing data from remote patient monitoring devices. The COVID-19 pandemic has altered people to regularly check their health metrics and buying health insurance rates is improved.
Interoperability Systems
The interoperability features are what makes a medical organization adapt towards an electronic system as it unifies different hospital services into one space. Personal details of a patient can be taken from EHR, EMR software and medical bills can be attached to insurance claims. It minimizes human effort to be more organized.
Advanced medical care plans are generated by algorithms via analyzing medical metrics. When patients are delivered with better results, treatments were made more effective and healthcare tools are promoted.
Assistive Software
To perfectly rename Medical Billing Software is assistive software. It supports the front desk staff to work effortlessly. Manual billing requires more resources to verify and the possibilities of human errors are high whereas this electronic system receives information directly from the doctor consulting desk.
It possesses the ability to track different doctors and individuals to collect data and coordinates what happened in the recent visit and detects the price from the insurance coverage limit. Using Medical Billing Software reduces the usage of claim scrubbers and increases the revenue with reduced expense.
Optimizing the health platform can effectively change the medical process and chronic disease diagnosed patients were categorized to doctor for special care and attention. Medical Billing Software is not just billing software; it supports the management to generate different reports for measuring organizational performance.
Read More at 75health
Source : https://medicalbillingsoftware75.blogspot.com/2021/04/optimizing-healthcare-solutions-with.html