Patient Needs Are Satisfied With Electronic Medical Record Software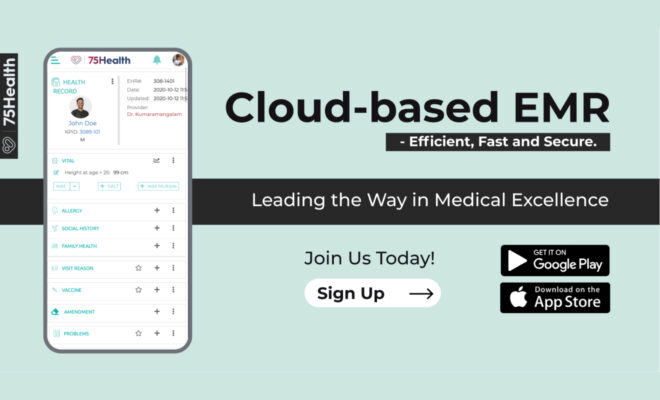 Technology is so innovative and developing many impossible bridges to satisfy the needs of human beings. Patient needs are satisfied with Electronic Medical Records Software as it is an important and most commonly used indicator to measure healthcare quality. It influences the clinical outcomes and patient retention rate increases.
Electronic Medical Records Software is digital tracking of paper medical charts and clinical reports of each patient are maintained for future reference. It requires only a small piece of space to store and filing the medical records is simple with a click.  With simple operation procedures, the EMR market is expected to grow in next upcoming decades. Its acceptance in the healthcare industry is driven by the choice of physicians, hospital management, insurance companies, and medicine distribution channels.
Cloud Benefits
Even with a high acceptance level, installing Electronic Medical Records Software in a hospital environment is lagging because of two reasons
Unlike software and hardware requirement, cloud-based software requires only internet-accessible devices and monthly subscriptions. When installation cost is reduced and the user interface is designed from layman understanding so this stands as a strong point for smaller and medium hospitals towards switching.
Small tutorial learnings are enabled in the software so when users use it for the first time, options and features are highlighted for grabbing the user's attention. This makes primary care doctors turn as purchasing managers and advocates the EMR benefits.
Electronic Medical Records Software permits the hospital to save money in installing because this tool is tailored based on each organization's requirement and additional premium features can be added to ease management works in generating insights. Satisfied patients are the symbol of regular incomes and recommend it to their family members.
Meeting Patient Needs and Satisfaction
Electronic Medical Records Software manages patient care and empowers clinical decisions. It influences the doctors by managing their medical records and this completely tracks patient history from anywhere. It is completely against the paper-based system so there is no need of searching patient records.
These healthcare IT tools create an environment for a patient to participate in the care program. When they know what is lagging in their health with proper evidence, a patient takes a special interest in improving the health metrics.
Electronic Medical Records Software lowers the expense spent for maintaining paper records and electronic data improves privacy with an encryption system. Government healthcare standards are strictly maintained with the EMR system.
Read More at 75health
Source : https://electronicmedicalrecords75.blogspot.com/2021/04/patient-needs-are-satisfied-with.html