Patients with COVID-19 Symptoms Can Be Tracked With Personal Health Records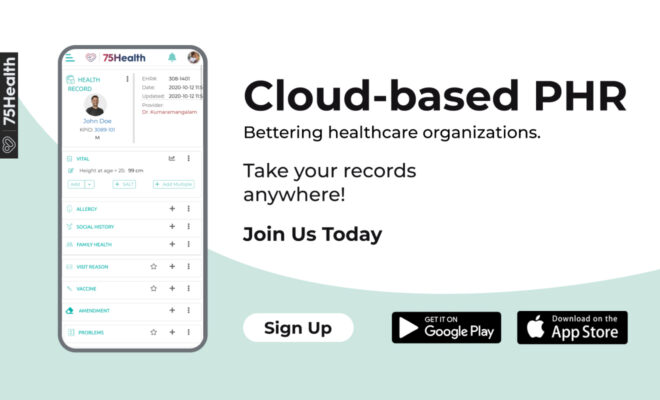 To control the outbreak of most infectious coronavirus disease, an observation tool is required from the patient side regularly. Patients with COVID-19 symptoms can be tracked with Personal Health Records as it records all the physical conditions. PHR acts as a tracking tool by analyzing the observations and if any data is close to COVID symptoms. Public Health Agencies collect information about a particular area by reading specific data in PHR.
If a patient is tested as positive for the COVID-19 virus, they are admitted and isolated to normalize clinical characteristics. When a person comes close to COVID symptoms, features are activated to inform close contact of patients to get admitted to the nearest hospital.
Investigation
Once the source is confirmed, a patient is quarantined for 14 days and behavioral investigation takes to identify the point of infection in Personal Health Records. The event can be characterized as crowded places, close contact, and other respiratory infections.
To break the COVID chain, close friends and family members are monitored whether they have a cough, fever, diarrhea, and other respiratory problems. To minimize future pressure on the medical system, isolation, and medical accommodations are arranged in their own space to reduce bills and contaminate the disease.
Virtual Tracking
Personal Health Records store personal information in a most encrypted way as the security systems do not allow unauthorized people to look at any data. PHR owners can track who has viewed the information and viewer IP addresses and demographics are recorded to match legal guidelines.
Communication technology is linked to local networks so when a patient gets serious symptoms and oxygen level decreases, the profile details are shared with infection preventionists. PHR tools are cloud-based so citizens can download it from the App Store, Google Play and use a web-based platform to access information.
The recorded information is reviewed by doctors with a single click and can be exported to visualize the critical issues. The smart adaptability feature changes the screen resolution as per the login device.
Non-COVID-19 patients are restricted to visit hospitals as virtual consulting platforms are enabled through EHR and PHR software. So follow-ups are continued, prescription refills are reviewed and sent to pharmacies directly and each entry is registered in Personal Health Records. Medicines are delivered to patient address through e-commerce services.
Read More at 75health
Source : https://personalhealthrecords75.blogspot.com/2021/05/patients-with-covid-19-symptoms-can-be.html