Personal Health Records Software Helps to Manage Your Health between Visits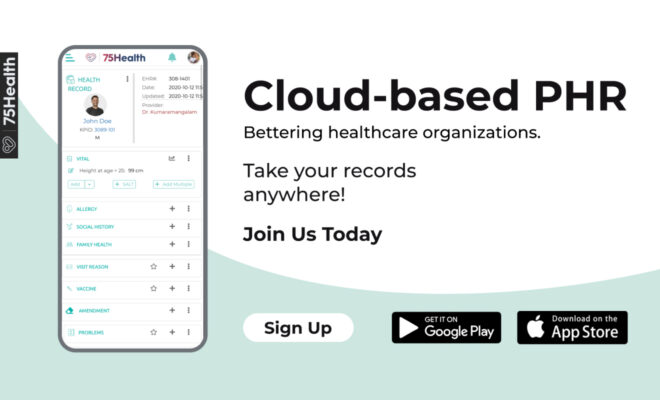 A patient hospital visit is increasing every day and managing patient data becomes complicated as records are created for every new visit. A complete record of a patient cannot be found in the hospital every time because storing physical files takes additional space and money.
Modern healthcare IT tools collect the information and put it electronically into the patient profile. Personal Health Records Software helps to manage your health between visits and gives accurate information that contributes to improving the quality of care.
Personal Health Records Software is directly linked with the EHR system so medical data are transferred immediately from consulting desk, laboratory results, physiotherapy records and this supports the medical billing software by eliminating duplicate treatments.
Multiple Treatments
Elderly people have multiple health concerns so frequent hospital visits are essential, their attendants cannot remember every detail about the medical condition. Using Personal Health Records Software can be beneficial as it tracks all the medication details, drug substance measurement, allergies, insurance information, immunization, and surgeries history.
Accessible from one easy location – web-enabled devices (computers, smartphones, and tablets), Personal Health Records Software enables a patient to recollect the reason they visited history by reading the clinical summary. The performance of treatment is measured against current health conditions by calculating even little ups and downs in readings.
Health Analysis
Personal Health Records Software analyses the uploaded data from a patient portal and finds the spikes in blood pressure and sugar graphs. Appointment with the doctors creates a new graph to individually measure this treatment cycle and shows which drug substance works well the patient body towards achieving the goal.
Get organized in tracking vaccination and medications of children with PHR software it allows users to set access to family members. Remainders can be set so preventive check-ups can be made on time.
Data Security
A common concern in using IT tools is data privacy as it has the default feature of sharing data to the hospital network. Certain loopholes in the security system can put an entire list of patients at risk. Personal information and important DNA and hormone details can be leaked and give access to cybercriminals to sell invaluable data to illegal organ transplantation networks.
Personal Health Records Software gives privacy policies before starting the medical journey with them as data are encrypted in a two-way concept and independent organizations are appointed to check whether the company obeys federal laws or not. Legal checklists are verified every now and then by the organizations.
Read More at 75health
Source : https://personalhealthrecords75.blogspot.com/2021/04/personal-health-records-software-helps.html