Productivity Rewards In Using Electronic Health Record Software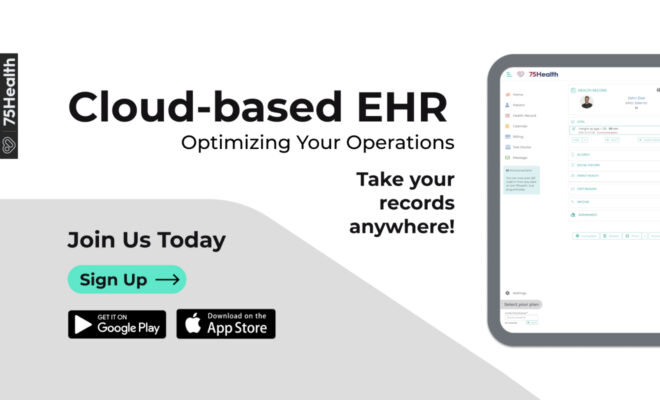 When physicians and healthcare organizations start using web-based healthcare management services, productivity rewards are increased in using Electronic Health Record Software. Healthcare providers can have more increased office efficiency, improved patient care, administration expenses are minimized and financial benefits are maximized.
Electronic Health Record Software is a systemized collection of patient records and stored in the cloud with encryption login. Patients and doctors can assign individual access, in care settings, to only authorized people so information is never misused. A patient case discussion can happen between who are geographically located in different countries and the best possible solution can be discussed to treat the patient.
Small Bucks
Installing Electronic Health Record Software in the hospital space will not involve large investment as web-based services come with fully packed facilities. EHR Software is designed to operate multiple functionalities at the same time; starting from front-desk enquires to the pre-billing stage for a patient.
Large clinics have a team to coordinate different roles and responsibilities like nursing, accounting, management, and HR so that patients can have a smooth experience. There is no socioeconomic barriers and facilities all layers of society by reducing transportation cost.
Live Hospital Atmosphere
Implementing an EHR system can bring you the entire hospital atmosphere in a single webpage. If a patient needs to ask any queries with hospital staff, they can communicate with front-desk people through a patient portal.
Lab Interface is supported so pathology and radiography results can be directly collected in the Electronic Health Record Software and review notes are added. In the future, patient medical history is available in full detail – what kind of treatment, who was treated, what medications were suggested, duration of treatment, each follow-ups summary note, and so on.
Data Collection
Healthcare industry is a most advanced space where medical practitioners adopt new technologies to treat patients. When these technologies were integrated into Electronic Health Record Software, more accurate data of patients were collected.
Electronic Health Record Software delivers human-centric features like design thinking, clinical decisions, self-care training, disease education, and this makes clinical interactions an easy one. Traditional record maintenance has multiple challenges and all this was simplified with modern Healthcare IT tools.
Artificial intelligence plays a unique role in today's Electronic Health Record Software as it notifies the doctors about potential drug interactions and prevention strategies were suggested to avoid hereditary. By understanding the benefits of implementing electronic health record software into your daily medical practice can fetch more unimaginable benefits.
Read More at 75health
Source : https://electronichealthrecords75.blogspot.com/2021/04/productivity-rewards-in-using.html