Quick and Convenient Usage of My Health Records Software.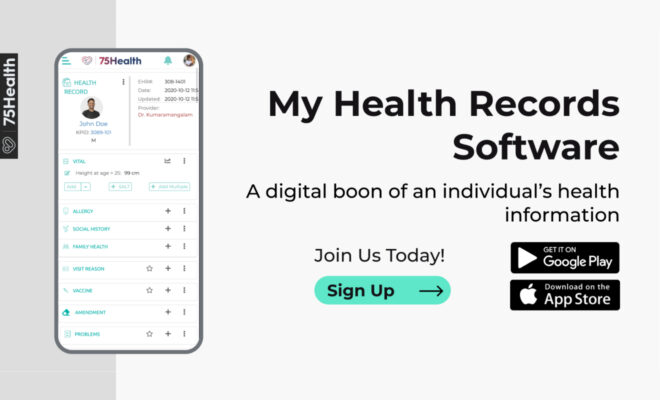 My Health Records Software is an organized digital space where the medical information of patients can be stored. Today's present world requires a lot of conveniences for a user to use anything anywhere at their free will. Earlier, people used paper records to maintain their medical information collected from doctors, clinical experts, monthly prescriptions, and healthcare bills. Paper records had biggest disadvantage of limited access to healthcare organizations and patients, either of them can only use at a time. Maintaining these records safely is almost similar to maintaining the patient in critical condition.
My Health Records Software has become a magic diary where information is updated automatically without patients' knowledge. It gave so much access to patient details to so many organizations at the same time. Information can be edited and reviewed after regular health follow-ups. Both patient and a current medical practitioner have the control to change information supported by an encrypted system.
Two-Way Confirmation
It became an easy-breezy action to claim Medicare insurance. The particulars asked in Insurance Form require proper and accessible medical proof to conduct their auditing. Common malpractices of the healthcare industry are
Duplicating bill information for the same patients and treatment as twice or more
Billing never performed services
Let's assume a person is subjected to a unique allergy which they never experienced. With health insurance, they can schedule an appointment with an expert. Doctor would conduct a series of tests and finds it as insect bites and stings. Medications would have been recommended in accordance. In the attempt of duplicating the bill, it becomes evident in the first place itself as each bill displays a code called Current Procedural Terminology (CPT); item codes on receipt.
As per the insurance policy, each treatment has a unique CPT code and its associated price. The fraudulent attempt of the person can be claimed easily as insurance auditing considers two bills to release compensation. Nearly $110 million were found as the cost of billing fraud cases and My Health Records Software acts as a solid proof to avoid and reduce these losses in terms of financial and reputation.
With My Health Records Software, costly integrity is imposed on the patient, medical expert, and healthcare organization. As data accessing is so secured and manipulation is not possible in the electronic environment. The quality of medical treatment improves when an expert and the right decision-making tool merge at convergent point.
Read More at 75health
Source : https://myhealthrecordssoftware75.blogspot.com/2021/01/quick-and-convenient-usage-of-my-health.html?m=1