Reduce Time to Gather Information with My Health Record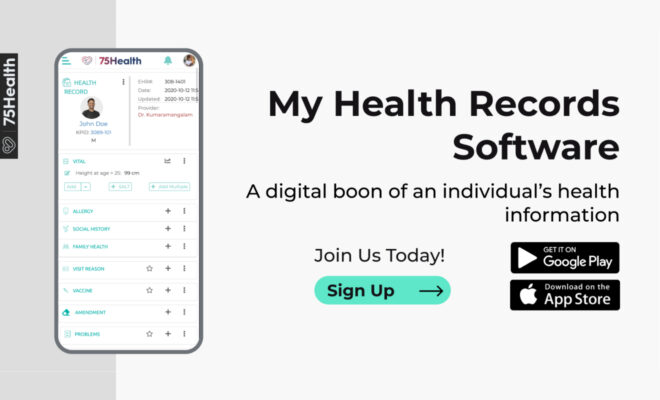 There is always a need to collect data from the patient registries to measure clinical performance and doctors' abilities. Both patient registries and My Health Record captures data and uses them for different medical purposes. My Health Record is a patient-organized system where patients enter data from self-observational studies and evaluate them from specific outcomes.
My Health Record is an electronic system maintained by a patient with healthcare organization support in collecting and storing medical information. It is used by all levels of patients to record the improvements and decline in patient health, and simultaneously workflow of clinics can be monitored. Different patient variables, like vital signs, diagnoses, problem lists, medications, laboratory data, demographics, vaccinations, and doctors' details can be accessed from it.  
Core Functionalities
My Health Record has multiple responsibilities to support a better quality of care. It includes capturing health information, supporting clinical decisions, exchanging data, reporting patient data, managing policy purposes, and administrative processes.
My Health Record is purpose-driven and designed to serve information when requested to define disease exposures. From EHRs, certain authorized information is made transactional to it so the overall information available is completely verified by doctors and approved to use for any purpose.
Patient Identifiers
My Health Record is designed with advanced algorithms to simplify the identification process of patients in the healthcare network. Patient Identifier is a feature that analyzes massive data of patient profiles to find exact full name, date of birth, contact details, emergency contact details, insurance, and employer information.
It searches millions of files to find the right profile and this happens in a matter of seconds, just think what happens if a person should attempt this process manually? That's the main reason My Health Record reduces time to gather information.
Prevention Strategies
Accurate information is one of the important tools for the healthcare industry and all others. Only when healthcare bodies have raw data from people as it helps them to create prevention strategies.
During this global COVID pandemic, when information about patients is collected and evaluated at right time, many prevention methods were found by doctors and possible suspects. Common factors and diseases of Covid patients are analyzed and reports were generated.
Healthcare organizations and professionals should educate patients to adopt My Health Record as a self-care tool to improve patient care. Information technologies can stimulate medical standards to predict possible medical issues in the future. When information is gathered in a short time, it can be processed to develop preventive measures and all this leads to saving millions of people's life.
Read More at 75health
Source : https://myhealthrecordssoftware75.blogspot.com/2021/03/reduce-time-to-gather-information-with.html