Revealing the Benefits of EMR Software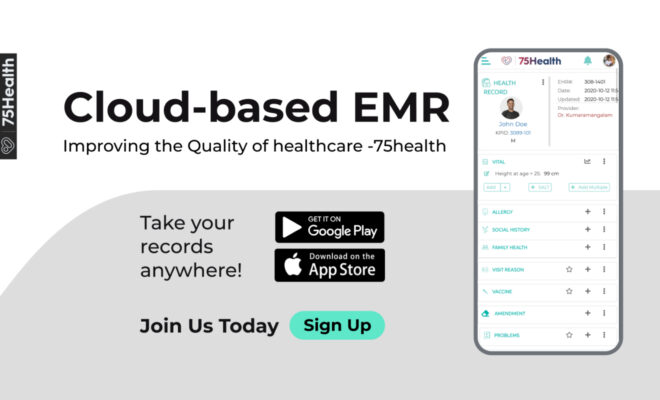 Electronic Medical Records Software is the most secured cloud-based tool for healthcare organizations to maintain patient records in digital format. With instant access, a patient's consolidated medical history can be reviewed to gain health insights. A clinical summary is generated after each appointment and it can be shared with family members.
The records can be found anytime with proper timeline order so it becomes easy to review in the future. EMR Software supports automatic analyses which help medical professionals to understand the patient-sensitive reaction and leads to improved healthcare quality. 
The Advantages of EMR Software
Low costs in the long run: Traditional paper records maintenance could cost high, but after some time, a web-based system eliminates the manual system and synchronize the records electronically. Security is also enhanced leading to patient confidentiality and privacy.
Reduce unnecessary testing: EMR Software prevents repetitive testing on a particular person and allows people to save a lot of money. Whenever the test reports are needed grab them in a single click and integrate them into the treatment. They can be transferred through email to any place so the need for tests is avoided.
Accurate information: Data stored in the electronic format can be retrieved easily. Search data in a fraction of a second and retrieve it from a pile of information with hidden algorithms and snippets of codes.
Available Anytime: Doctors and other medical staff can access patient records from anywhere in the world using the internet and handheld devices. It gives them the power to continue treatment irrespective of the place and summaries are generated after each follow-up so that others can use them during emergency care.
Streamlined information: The information is stored in such a way that selected data can be found immediately by filling few criteria. EMR Software allows doctors to use it for prescribing medicines and send electronic orders to pharmacies to avoid manual errors. This makes the patient get refill orders without going to the doctor or the pharmacist, till the mandatory check-up. It allows the doctors to get diagnostic tests from the lab directly and view them online.
Patient Portal: Electronic Medical Records Software must store and track the medical records of each patient in a secured place. Flow charts are created for patients with all important data. For future encounters, electronic charts can be shared across various healthcare organizations.  It allows the patients to book appointments at their convenience 24/7 with separate access. 
Read More at 75health
Source : https://electronicmedicalrecords75.blogspot.com/2021/07/revealing-benefits-of-emr-software.html