Statistical Report of Electronic Medical Records Software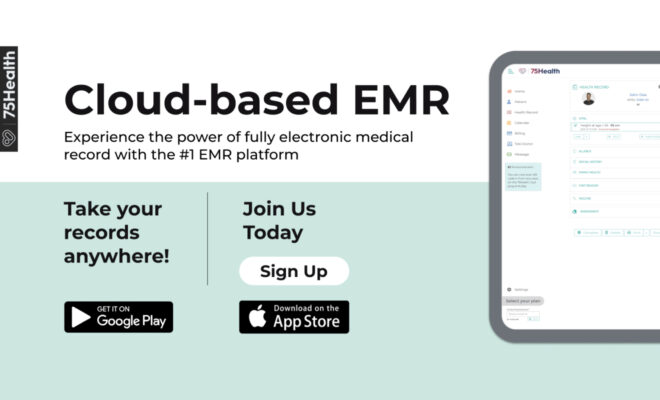 We have witnessed drastic changes of all inventions that helped mankind to progress better. But still, the number of people using it gives a different level of confidence to industry experts and their co-workers. In recent years, the Healthcare industry has spiked in Electronic Medical Records Software usage and the outcomes are great fetching better quality of care.
Electronic Medical Records Software is a digital system that allows medical practitioners to enter medical information of a patient while they visit a hospital with a note of what was the cause of the visit and how they were treated and what treatments they prescribed. All the details are recorded digitally so paper charts are eliminated forever carrying more accessibility and security. Practices use them to control access to patient data more securely.
Support Quality Improvement Efforts
When The American Recovery and Reinvestment Act was enacted in 2009, healthcare policymakers are showing great interest in expanding Electronic Medical Records Software usage in each clinic. Doctors of small size clinics have adapted using EMR into their practice and show improvement in care delivery. Once an objective is achieved, hospital management receive authorized incentive payments.
Physicians Adoption Rate
48.3% of Office-based physicians stated to use Electronic Medical Records Software either fully or partially in medical practices. In the next consecutive year 2010, 50.7% of physicians reported using these systems for basic operations and functions. So year on year, medical practitioners' adoption rate increases in notable figure and last adoption rate in 2020 by Survey of is 89 percent of physicians reported using EMR system.
One EMR – Different Viewpoints
AHA's Information Technology survey states 77 percent of hospitals utilizes Electronic Medical Record for measuring organization quality, 81 percent use it to observe patient recovery rate, 68 percent of hospitals use it to identify potential risk, and a significant percent uses to create customized healthcare plans.
Healthcare IT offers the wide potential to increase the rate of excellence, and efficiency, and the ability to maximize the benefits while reducing the organizational overheads. Electronic Medical Record is an integration of various tools; lab interface, electronic prescription, telemedicine, decision support system, radiography images. When all this is handled by a doctor in a single window, an effective healthcare system is promoted.
In the future, Unified Standards of Electronic Medical Records Software will be established so hospital managements can share digital notes, easy retrieval of lab results, and precise prescription handling. Since deep learning of records is possible with these tools more prediction and better quality of care can be achieved.
Read More at 75health
Source : https://electronicmedicalrecords75.blogspot.com/2021/03/statistical-report-of-electronic.html