Sustain Patient Care with My Health Record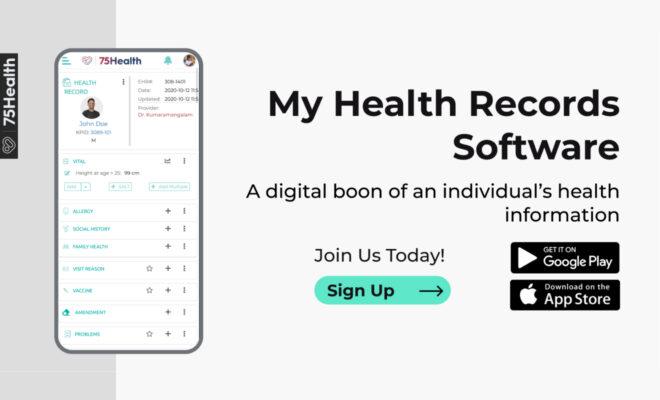 Healthcare organizations are organized to shift responsibility to the individuals for risk management of health records. These records are activated when the patient login into a webpage, doctors enter all medical details, and stores comprehensive charts together. Simply, it is a summary of health information maintained online in a digital version. Patients can enter, edit, store and share health data with healthcare providers as per the requirements.
In the past, My Health Record is called a personal controlled electronic health record. It allows the patients to control data and information can be accessed.
9 Advantages of My Health Record
It contains a complete medical history of patients with medication details, allergies, pathology reports, and vaccinations. This helps the doctors to take care of patients in an emergency situation.
When clinicians have more accurate data to treat patients, medical errors can be reduced with consciousness.
Vaccine and immunization details are registered with a proper timeline. Tetanus is a bacterial infection that affects the nervous system. A vaccine can prevent this fatal disease.
It can create a sustainable health system by reducing duplicate therapies, pathology tests, hospital admissions, and discharge information.
My Health Record supports the doctor to make decisions very quickly where patient information can be accessed in an emergency situation.
Changing healthcare providers is possible as patients can easily shift medication history. Treatment plans can be improved by having all details and what results have each treatment brought.
Lengthy admission process for chronic patients is reduced so the quality of care can be improved in emergency times.
Chemists can review prescriptions to cross-check allergy information and the right substitution medicines can be given. Medication errors from a pharmacy are reduced.
Special alerts can be assigned by patients to certain people to access information. In My Health Record data security is encrypted strongly.
My Health Record gives the power to store the medical information of close people. People are given access to knowledge space so details of disease and medical treatment can be found. It encourages patients to be conscious of fitness and diet. Healthcare details, policy numbers, emergency contact information are attached with authorization.
Read More at 75health
Source : https://myhealthrecordssoftware75.blogspot.com/2021/02/sustain-patient-care-with-my-health.html