The Future Features of Electronic Health Record Software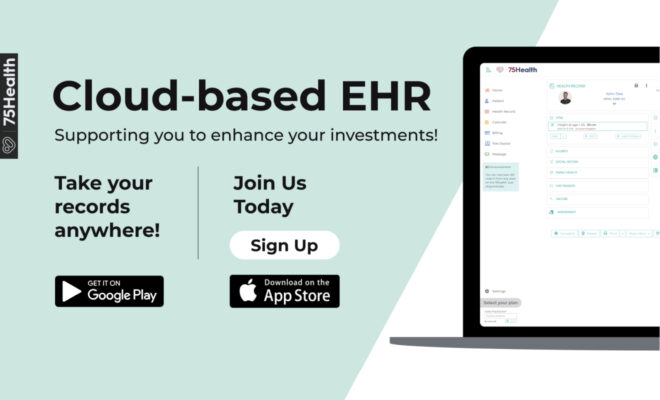 Just think of redesigned Electronic Health Record Software, how it looks like? Obviously, the best features of Electronic Health Record Software are still in the evolving stage. EHRs are generally good at maintaining medical records – all small details of patients are recorded. Still, improvements can be made by healthcare providers to set what results they want. When it is accounted for in the software development cycle, EHR becomes an evident tool for all healthcare layers to improve the quality of care.
Electronic Health Record Software is an organized collection of public health information, under individual profiles, stored in digital format. All the entered data are allowed only by authorized users so it can be used as a piece of evidence for a different purpose. The Healthcare IT industry is inventing many new features now and then to attain the best human possible treatment.
Plan-Centric Electronic Health Record Software
People face different medical scenarios and all range of medications and treatments should be available in the library preset. Minute details of patient circumstances and preferences should be preloaded in the Web-Based Electronic Health Record Software so it encourages medical staff to handle patients more carefully at unknown conditions.
Based on the patient's demographical and social behaviors, medical plans can be optimized. To give the best example is: A patient with controlled diabetes will have a different plan from the one who is upset to control blood sugar level.
Automation tools can be used with advanced algorithms to form comprehensive plans. It's so rare to see a patient with one medical issue alone; generally, people have a minimum of two to three issues to manage at the same time. Creating a master plan in Electronic Health Record Software helps doctors and medical staff to treat each issue effectively by calibrating drug substances.
Assign special care team to control patient primary medical needs. Case managers can be given access to patient health records to monitor health behavioral changes. They can be given a detailed to-do-list to support the master plan.
Advanced traverse care settings that support seamless interoperability of electronic health records. Patients can have different healthcare origins; they can be migrated into any Electronic Health Record Software easily with no loss of data.
Artificial intelligence gives logical workflow and demands a timely decision from medical practitioners. Web-Based Electronic Health Records must notify the screen of upcoming medical encounters like follow-up appointments and lab tests.
Based on the patient goal, suggestions can be displayed with variations in medical metrics and current patient conditions. An appropriate care team will be informed of the changes in patient health and conscious care can be minimized.
Read More at 75health
Source : https://electronichealthrecords75.blogspot.com/2021/03/the-future-features-of-electronic.html